Busy Shapes App Review
Win this app May 20th – 24th, 2015!
We offer free copies of apps we review on Facebook, Enter the giveaway here.
Busy Shapes App Review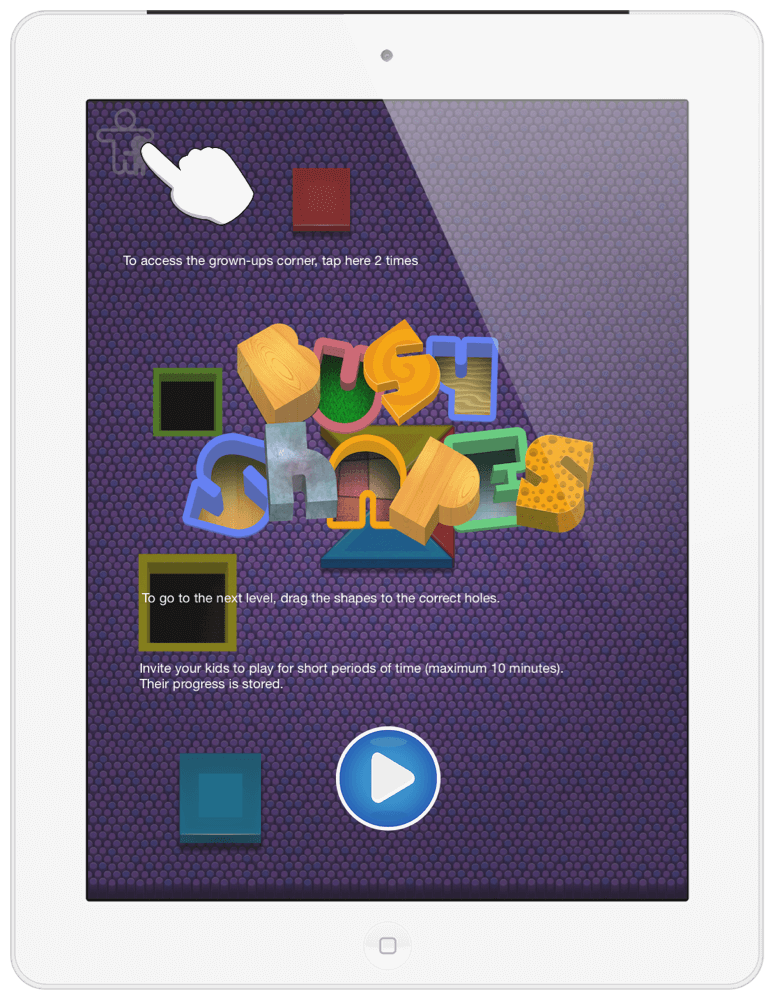 Busy Shapes is a hands on puzzle game that teaches about shapes and colors. It is for children between the ages of 2 and 5 years of age. The child is given audible and visual rewards when they match the right shape into the right hole. I loved that there are many levels of difficulty so that the child will be challenged as they progress. After the child is matching shapes, they will also be encouraged to match colors with the shapes. The harder levels require a bit of problem solving as well. Both of my boys loved this app and it is kind of addicting as you go through each level. Busy Shapes was created by Seven Academy. They have numerous learning apps for kids. They believe in learning while having fun. I have had the privilege to review their Sight Word Adventure app as well and so it's been fun getting to know the many different learning activity apps they offer.
App Features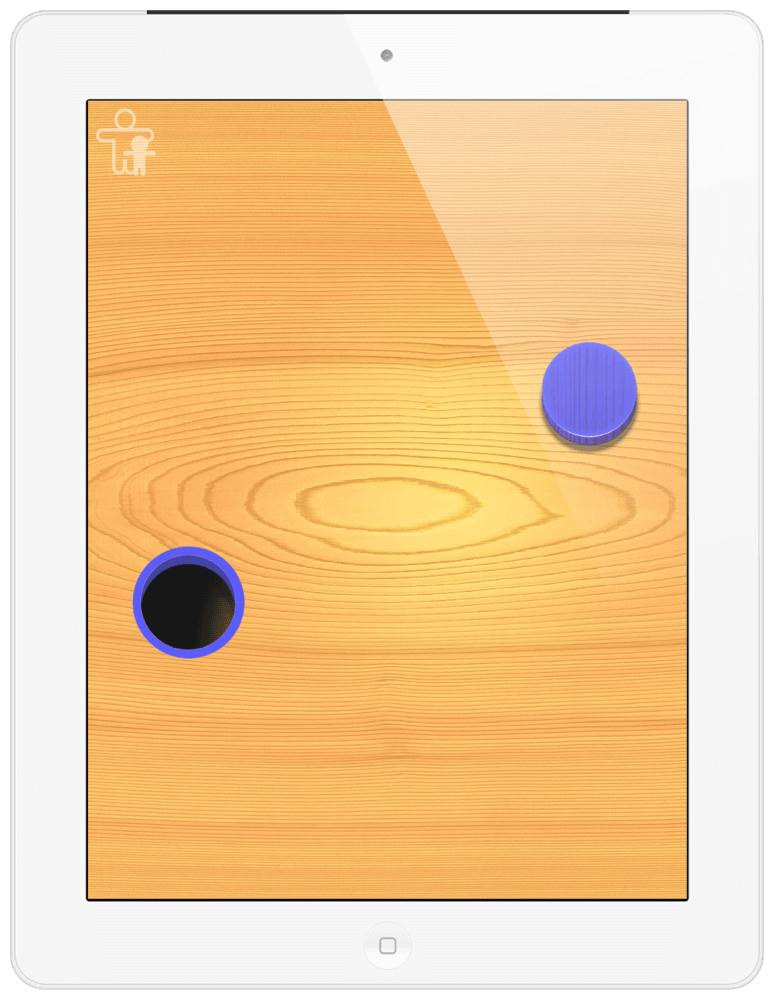 When you enter the app, you will be able to start the game by pressing the play button. You will start at Level 1 and it will naturally progress as you go through the game. If you leave the app, you can continue at any point and it will save your place. In the adult settings menu, you have other customized options to make it fit your child's needs. There are 112 levels in the game and many of them work on color matching, mixing colors, and problem solving. I wish there was more labeling of the shapes. For example, when a child hovers over the triangle, I wish the app would say "triangle". I also wish it would rotate positions. Right now. You can only use the app in vertical mode.
Parent Controls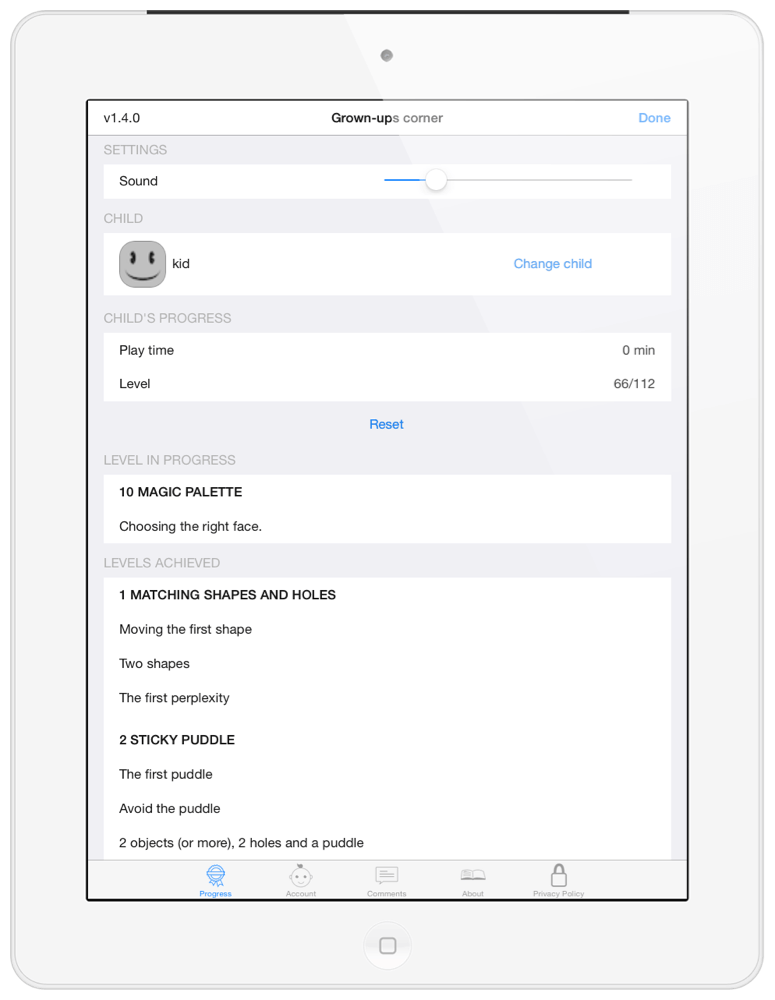 To access the parental controls, you will double click the top left corner. You will be asked to solve a math problem before entering the menu. Once you have entered, you will find a lot of information on using the guided access options that are found in the settings menu on your iPad. Basically, you can lock your child into any individual app by following a few simple steps.
You can also adjust the volume settings, change the user, set a timer for how long the child can use the app, and choose from different levels of difficulty. The easy levels focus mostly on matching large shapes while the more difficult levels focus on problem solving, and color matching.
Seven academy also allows you to create an account that you can use within all of their apps. It's pretty neat and you can create up to 40 profiles for different children or students once you have an account.
What's Great About This App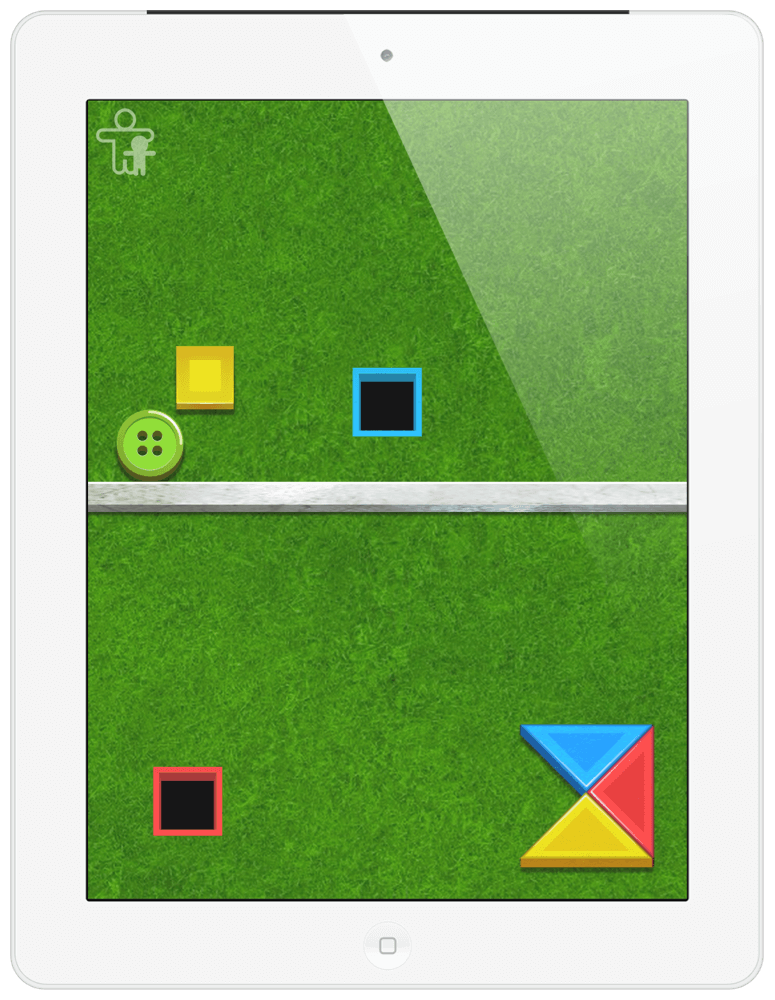 I think that Busy Shapes will help many children understand problem solving, colors, and of course shapes. I love that it is a safe app. There are no third party ads, in-app purchases, or external links. I did find the app navigation pretty easy. I think the parent settings were a little overwhelming and confusing but once I got reading about my options, they weren't too bad. The backgrounds are intriguing for kids as you move through each level. I would love to see the screen be able to rotate. We have a large padded case with a handle for our iPad. That makes it a little more of a nuisance to use it in just vertical mode. I would also love to see more labeling for the shapes and even the colors. Overall, my kids loved this app. They played it for a long time and enjoyed working through the levels. My 3 year old son who struggles with colors did seem to enjoy the challenge. He did not seem frustrated. It is a very fun learning app. Be sure to enter the Busy Shapes App Giveaway on the Touch Autism Facebook page for your chance to win a free copy of this fun learning app.
The Seven Academy website helps kids learn while having fun. They carry a lot of different learning apps for kids. At the time of writing this review, Busy Shapes retailed for $1.99.