Social Detective App Review
Win this app June 3-7, 2015!
We offer free copies of apps we review on Facebook, Enter the giveaway here.
Social Detective App Review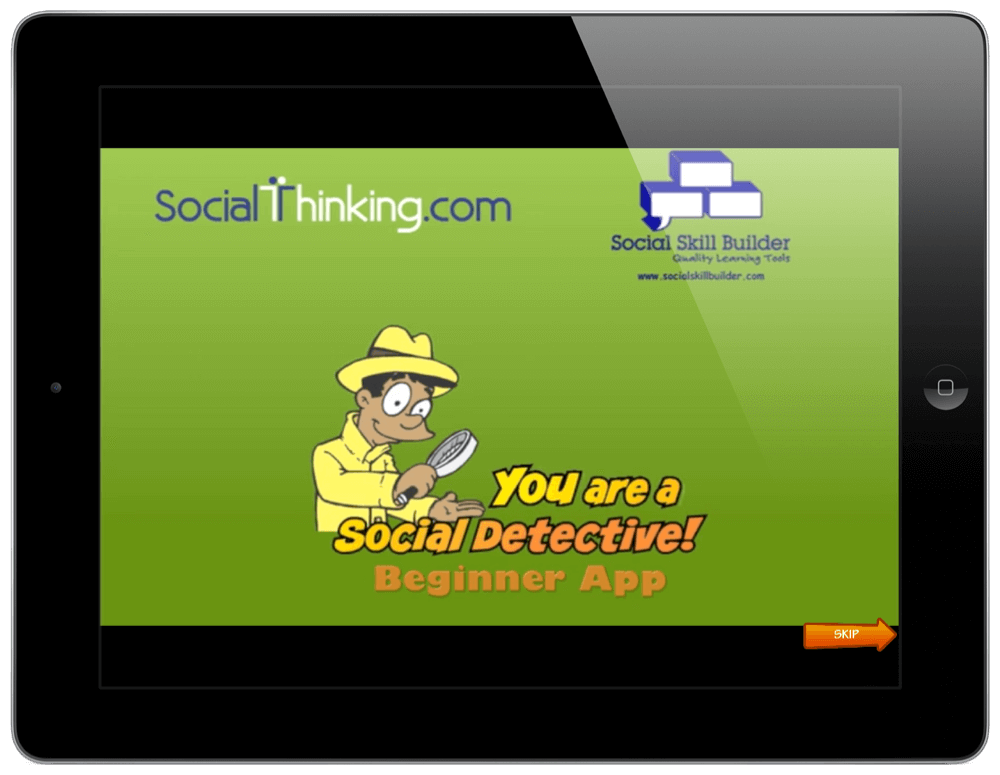 You are on the case and determined to figure it out. The lights are low. Your classmates don't even notice your incredible focus to detail. Your hat is tipped just right and you are analyzing the situation, recognizing the clues, and solving the case. You have become a social thinker. The Social Detective app helps children with Autism, Aspergers, and other disabilities to recognize social situations and analyze social cues through video modeling, and test questions. The app offers visual help so that the child has time to really look at the situation and see what makes the most sense. Some of the things that are discussed within the app include: understanding others' expectations, analyzing peer thoughts, and exploring with your senses to understand social skills better. This app compliments the book, You are a Social Detective. It is written by Michelle Garcia Winner and Pamela Crooke. In the book they discuss solving social cues, words, and understanding the intentions from others.
App Features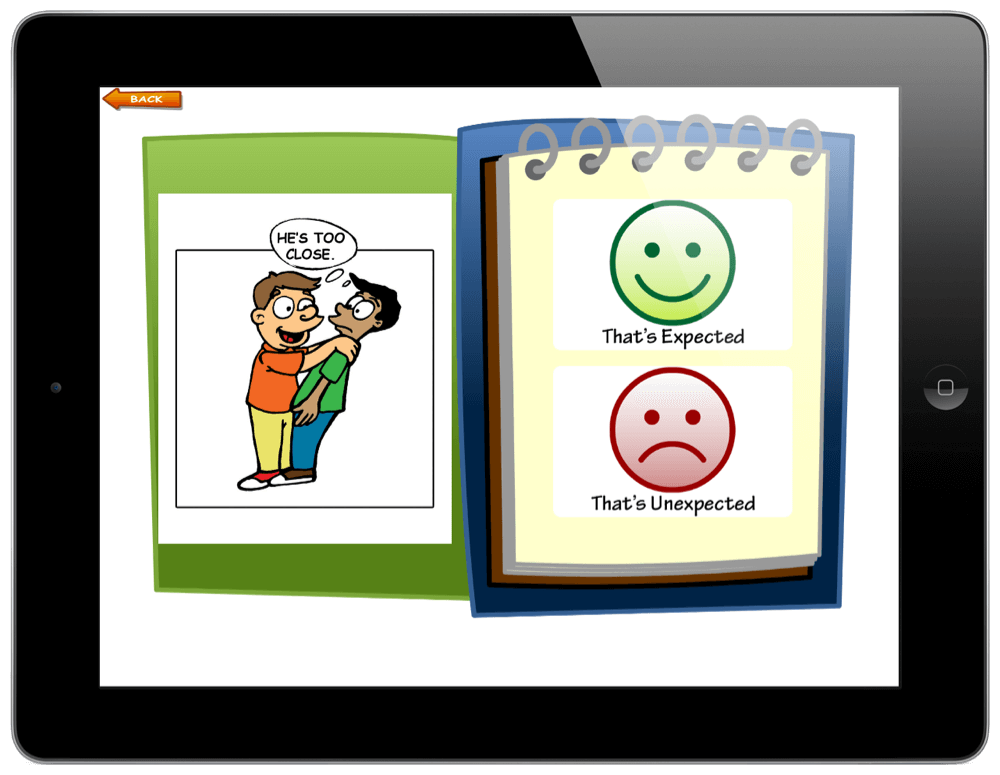 When you enter the app, you will hear a fun intro song about being a social detective. Its a really fun element and will make kids excited to start. After you have listened to the intro, you can create an avatar and begin. The avatar characters are fun and there is quite a few to choose from. One thing I did notice right off when exploring the app is that there is a lot of information to take in and process. It can be a little overwhelming. If you feel your child is easily distracted or gets stuck on confusing or repetitive words, this might not be the best app for your child. The video modeling and questions are great though. I love the illustrations and how it gives the child time to examine each clue and social situation. Now, it is time to begin the game. The child is asked a series of questions as they analyze each picture. The first set of questions discuss whether the story in the picture is expected or unexpected. It prompts the child to look, listen, and use all of his or her senses to solve social clues and understand the situation better. The expected and not expected buttons are big, easy to find, and make a fun sound when pressed.The next level, presents videos with real life scenarios to help the child visualize everything better and answer more questions. As you go through each level, you earn a new item to be a better detective. You will earn a detective coat, a detective hat, and a magnifying glass. The 3 levels complete the app.
Other Notable Features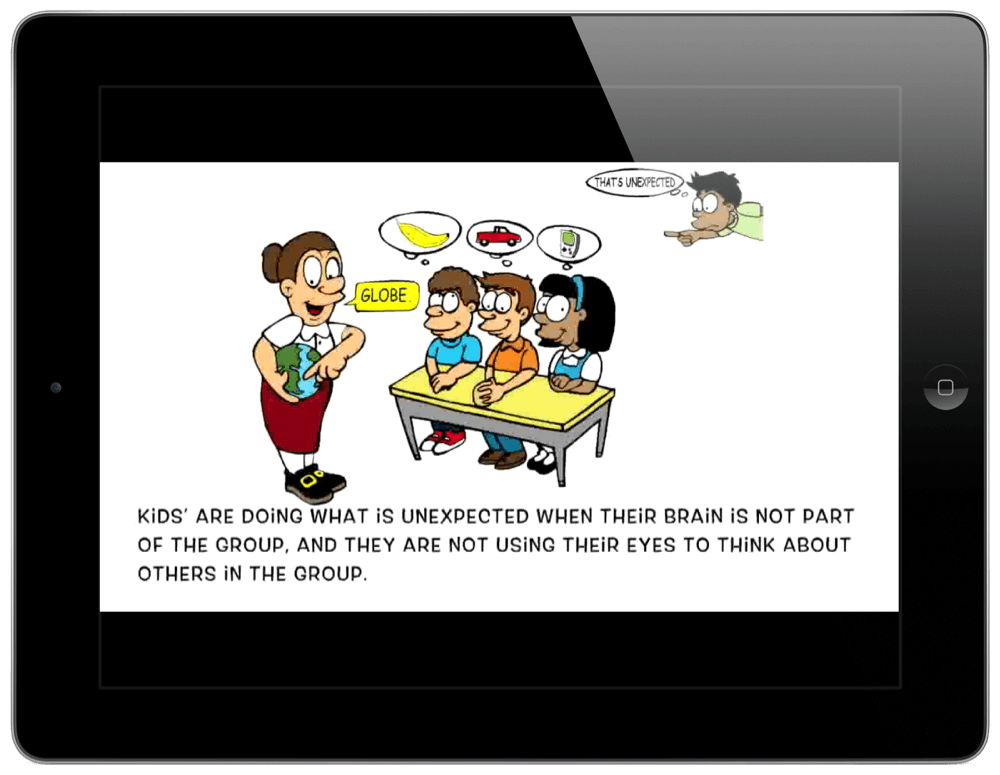 While in the app, I was asked multiple times to review the app with a pop up that came on the screen. There are other links in the corners as well about making a review and getting in contact. These do not have parent controls so a child can leave the app and go directly to the app store without trying very hard at all. While this app is suited for children 7+, I would feel more comfortable as a parent if there were no pop ups and it had some parent controls.
One feature that I always love in educational apps is the ability to track progress. Social Detective does allow you to track data in the app and it can be sent by email to parents, educators, or therapists to monitor the progress. This makes it great so that you can see how they are doing, and watch the improvements over time. It will be easier to set goals at school and at home if you have some sort of information to track. Educators will also appreciate how thorough the app is. It is easy to gather a lot of information and help teach and support better social skills.
What's Great About This App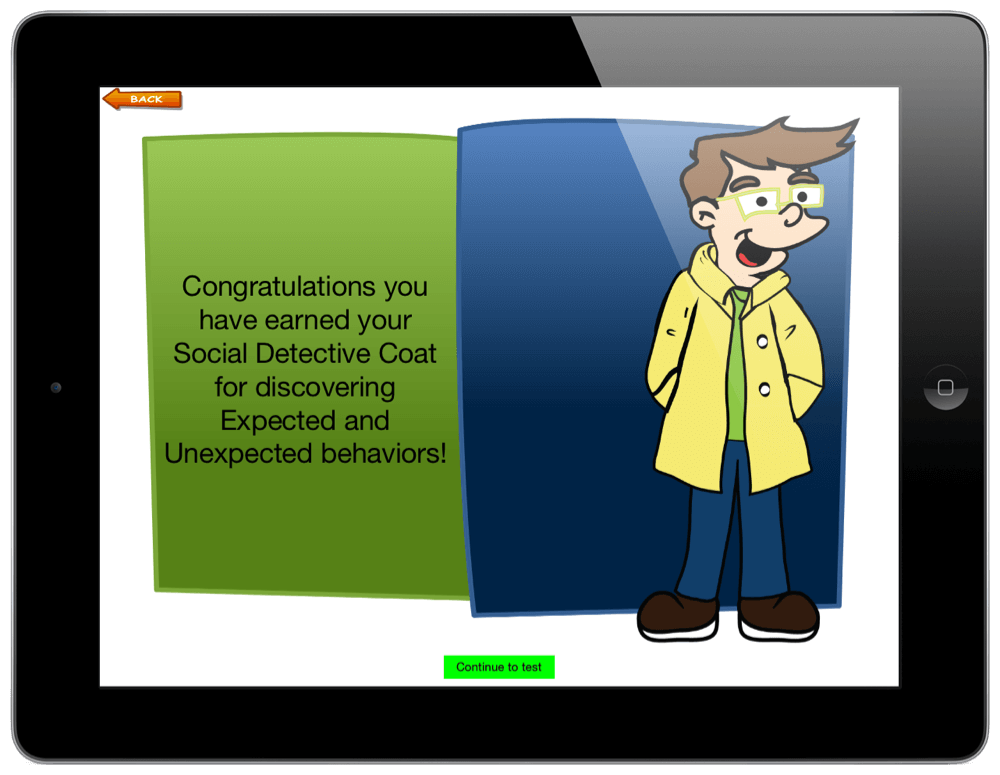 The Social Detective app is a great choice for kids that are 7 years and up and who have Autism, Aspbergers or another social delay. The app was very informative and will give the child tons of information on how to understand others intentions and react. The full version is $24.99. Be sure to enter the Social Detective App Giveaway on the Touch Autism Facebook page for your chance to win a free copy of this fun learning app.
Social Detective is a collaboration between Social Thinking and Social Skill Builder. Both websites offer information on what social thinking is and the different treatment strategies available. They also talk about the other social skill apps they have available. At the time of writing this review, the full version of the Social Detective app retailed for $24.99.