Our Team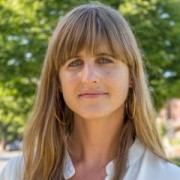 Jenny W. Krones, MA, BCBA
I spent over a decade working with children diagnosed with autism spectrum disorders, Down syndrome, and other intellectual disabilities in San Diego, CA. I've had the unique opportunity of working with people of across a wide variety of ages and settings. I have worked in public schools, private homes and in the community with clients of varying ages and levels of independence. I've also provided training for all types of caregivers, from behavioral therapists to parents and classroom teachers and direct-care staff. I earned my Master's degree from The Chicago School of Professional Psychology- LA, and became a board certified behavior analyst (bcba) in 2011. I have presented at ABA conferences, as well as at workshops for parents and teachers.
I believe the most amazing thing that the iPad offers in a therapy environment is that the device itself often acts as a reinforcer. I remember using stickers or goldfish crackers to get a kiddo to pay attention to a social story, or to use a communication device. Often my clients were just figuring out what they needed to do to earn the reward quickly. Having the iPad — a device that kids want to use and are absorbed in — is incredibly powerful and I love designing new tools for it.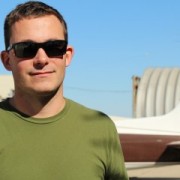 Tom W. Krones (Developer)
I earned my degree in mechatronic engineering in 2006. I have worked for several start-ups in the medical device industry and as a computer programmer. I was introduced to the world of behavior analysis and special needs through my girlfriend in 2010 when I began programming apps for her to use in her therapy sessions as a BCBA. Since then we have gotten married and I devote all of my time to building apps for iPhones, iPod Touches and iPads. I am committed to creating apps that are helpful, interesting and fun for people diagnosed with autism spectrum disorders, Down syndrome and other intellectual disabilities.
Contact Us
We are a small (two person) team and we deeply appreciate all suggestions, comments or questions about our apps. Jenny is also available to speak at workshops and other events.