Playground Physics App Review
Win this app June 21st, 2016!
We offer free copies of apps we review on Facebook, Enter the giveaway here.
Playground Physics App Review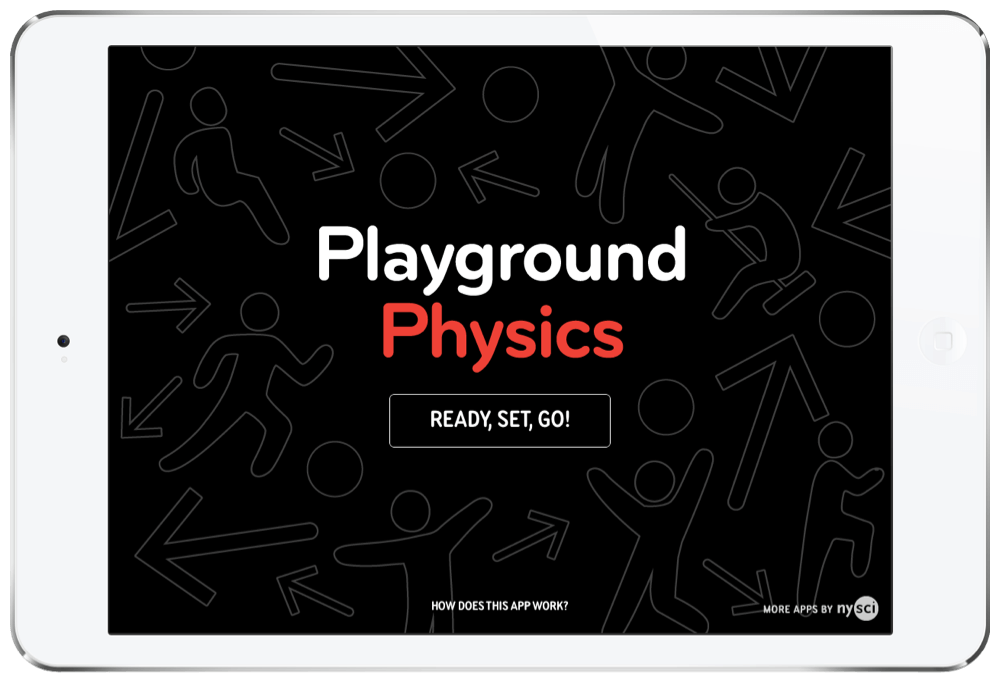 Let's talk physics. More specifically, lets talk about kinetic energy. Playground physics is an app that teaches about kinetic energy through activities on the playground. Swinging, climbing, and sliding are common movements that kids love to do. These kinds of activities require motion. With the help of this app, you can now calculate the speed and distance of those movements with fun video clips, and an easy map of dots. Kids will be encouraged to explore math, and creative movement. They can capture movements on the playground, or in sports. They can use it at home or at school. I had so much fun using this with my kids but I can also see it being fantastic for the classroom. After the movements have been recorded, the child will draw a map of dots directing the movement and allowing for calculations to be made.
Playground Physics was created by NYSCI. They have designed a suite of apps that encourage learning, curiosity, and exploration in a unique setting. If you haven't already checked out reviews for Fraction Mash and Choreo Graph, I would definitely recommend it. All of the apps really break down perceived ideas that kids might have about math and science and have shown how creativity and mathematics really work together. I love using their apps and am excited about the possibilities and support this app has for children on the Autism spectrum as well. Let's get started!
Features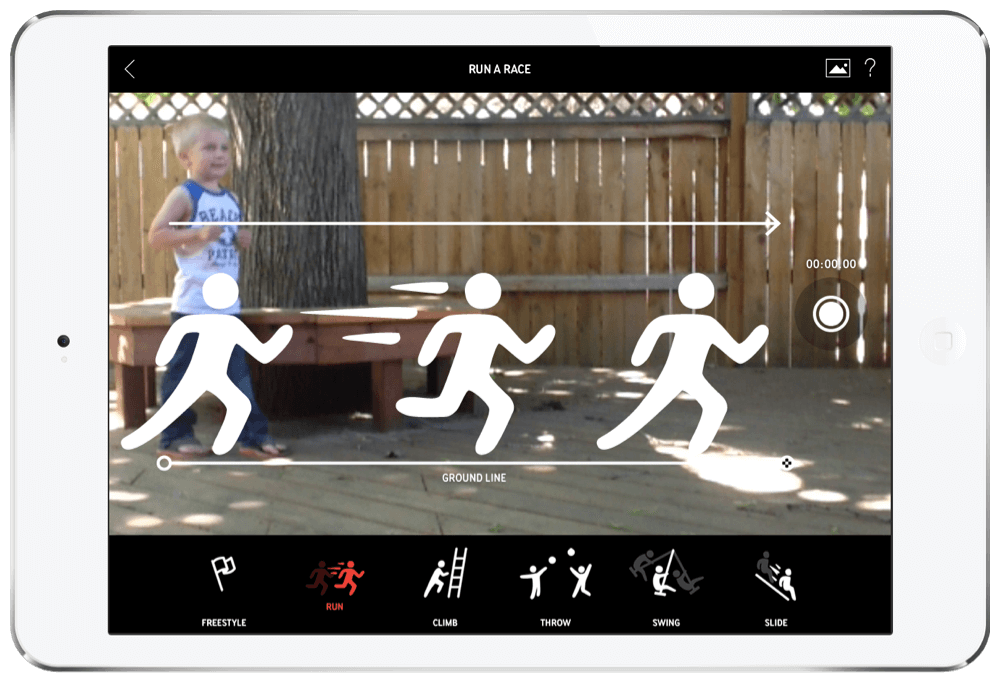 Ready, set, go! You will choose the camera icon to set up a video. There is a ground line so you can set the shots up correctly. This will probably require some assistance from an adult depending on the age of the child. There are great ideas for movements to start with using the run, climb, throw, swing, or slide templates on the record feature. You don't have to just do activities on the playground. Any activity that has movement that can be tracked from a beginning to an end will work. After you have recorded your video clip, it's time to add a path of movement to it so that the app can compute the speed and distance for you. You will tap on the movement and then fast forward through the clip tapping new points every few seconds. It should lead a clear path of dots through the movement whether it is swinging on a swing back and forth, going down a slide, or spinning on a wheel.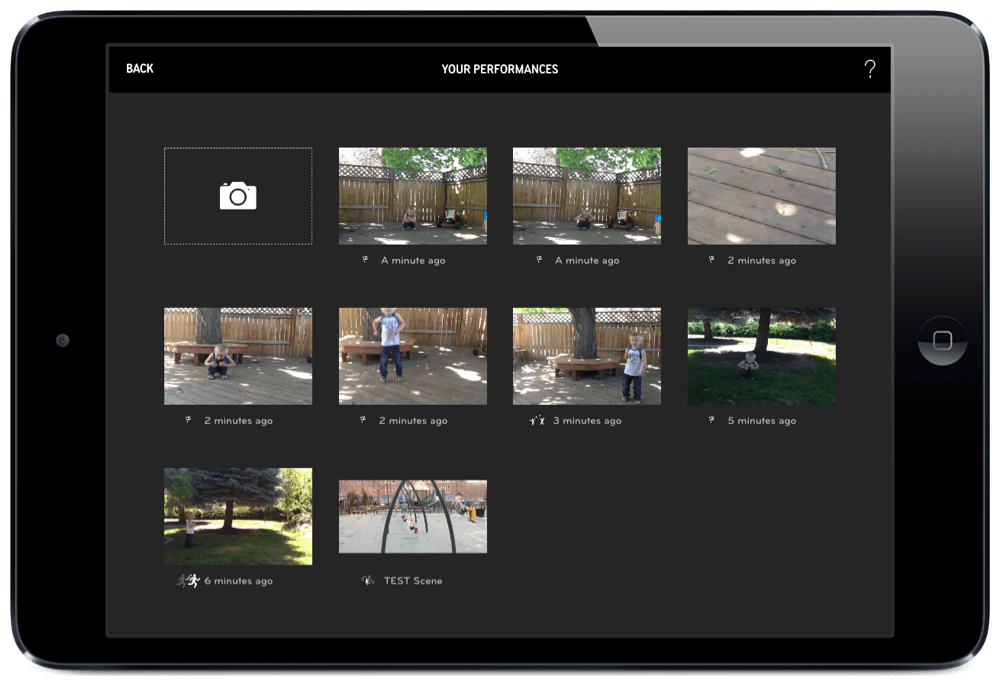 There is an icon on the bottom right of the screen. It's a rectangular box with squiggly lines in it. That will open the window to understand your results. You can compute the distance traveled and the vertical and horizontal speed in the movement. You will need a measurement of the child or object being used in the movement to know what you want to track and understand.
Science teachers can use this app to tell about Newton's Law of Motion. Coaches, Physical Education teachers, or Health Teachers can help to talk about how their body works and gets faster or slower. Math teachers can present hands on activities. There are classroom lessons offered on the NYSCI website that could be a huge help!
So how does this app apply to individuals with Autism? Well, there is a wide range of children on the Autism spectrum. All of them have different needs and different strengths but many children with an Autism Spectrum disorder are supported best with visual and hands on learning activities. They function best with visual schedules, social stories, and various symbol cards. They want to see it, and feel it, and understand how it works. Technology also is a huge strength for many. Children with Autism often do well with an iPad because it is so visual. This app really supports an opportunity for visual learning with mathematics, science, energy, and creativity. The app is easy to use once you have gotten acquainted with it. It was a little complicated at first to navigate so I would suggest an adult or teacher really becoming familiar with it first before introducing it to children. This would be a fantastic activity for groups in a classroom setting. I also would recommend adding an audio feature for any directions within the app. A child who struggles with reading may need more auditory support and being able to click on a word and hear it repeated back or listen to a set up video instructions would be a huge help in the future!
Playground Physics App Overview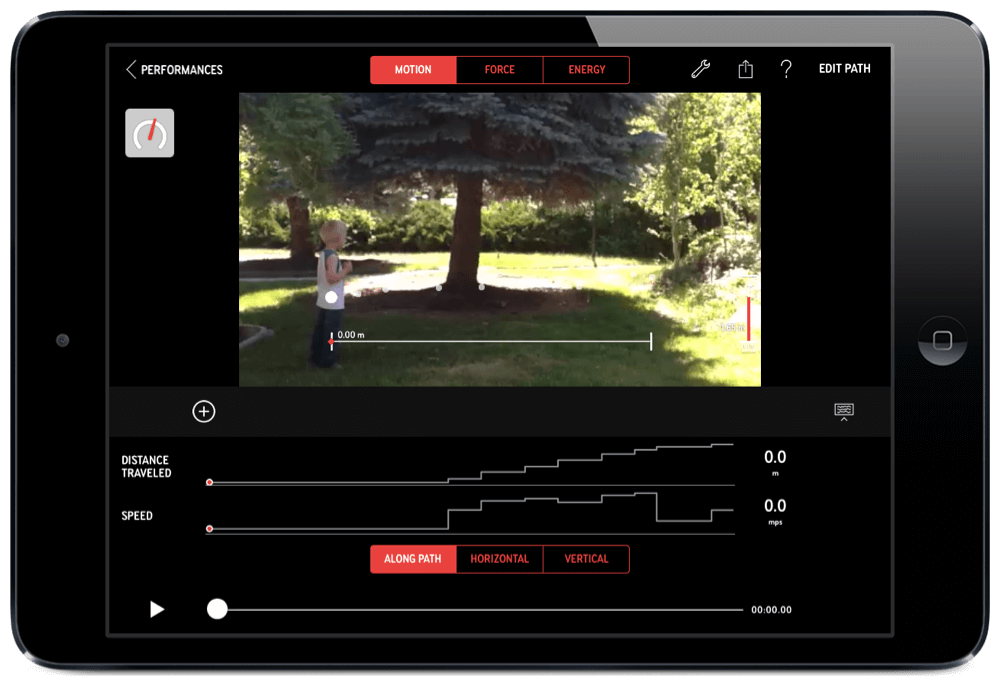 Overall, Playground Physics has some brilliant ideas and concepts. It is beautifully designed but not the easiest to navigate so I would recommend a simple one page instructional guide within the app for how to get started. I would also love to see auditory recordings for children who struggle with reading. It took me a little bit of time to really figure it all out. I should mention there is a question mark symbol in the top right corner when you are using the app and it does give tips, and ideas of how to get started. It still took me little while to understand it and I think it may be helpful to have a "Get Started" page. The app is very comprehensive and once the user understands it well, the sky is the limit. There are so many movements and activities you could test with this on and off the playground. You don't have to do just playground activities. You can do any sort of movement that can be tracked with dots and computed. I love that! This is great in a homeschool setting as well as a classroom. I also think it would be awesome for a science camp fair or project. Trying it out with different sports would be fun. I would definitely suggest it for children ages 8 and up however some children a little younger will enjoy it as well. Those that have an aptitude for STEM learning will be thrilled but others that need some encouragement with math or science could really become inspired and motivated with this activity. I would definitely recommend this app! Be sure to check it out. At the time of writing this review, it retailed in the app store for $2.99