Volumize App Review
Win this app July 12th, 2016!
We offer free copies of apps we review on Facebook, Enter the giveaway here.
Volumize App Review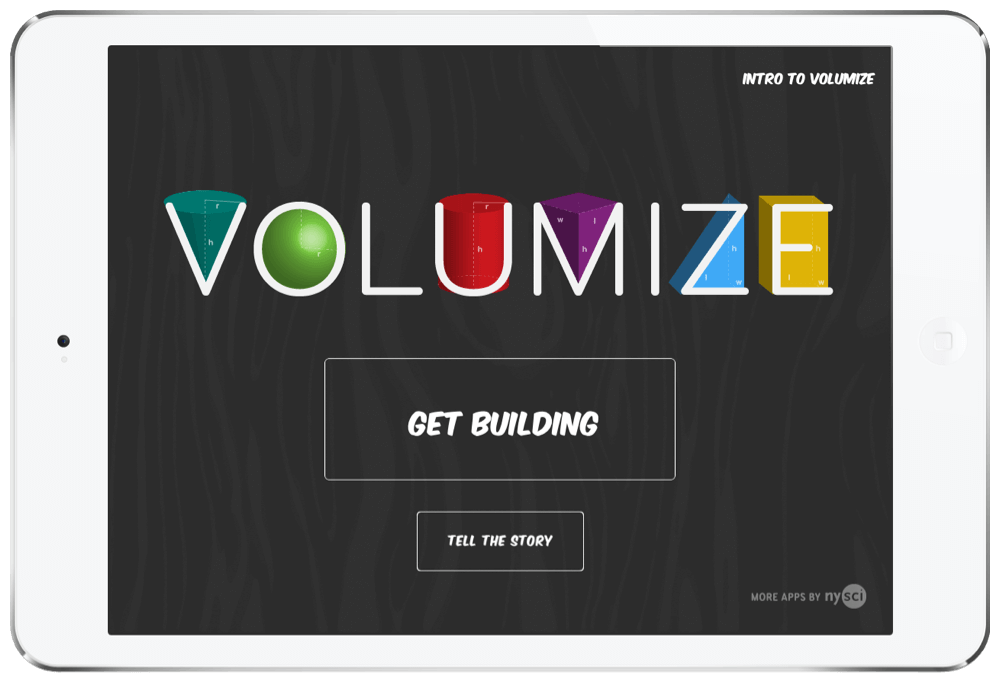 Imagine the possibilities as you upload a photograph, and are able to create a 3D rendering from the items in the picture. With the app, Volumize, you can do just that. It is a very streamlined, comprehensive, and helpful app that teaches about volume in a creative way. It accompanies Common Core Math Standards so it is perfect in the classroom. I have had the pleasure to review many other apps that are part of the Noticing Tools suite. This group of five apps promote creative learning with mathematics. The approaches are very hands on and the ideas are clever and unique. These apps included in the Noticing Tools suite include: Playground Physics, Choreo Graph, Size Wise, Fraction Mash, and of course Volumize. They were all created by the NYSCI institute. Let's get started!
Features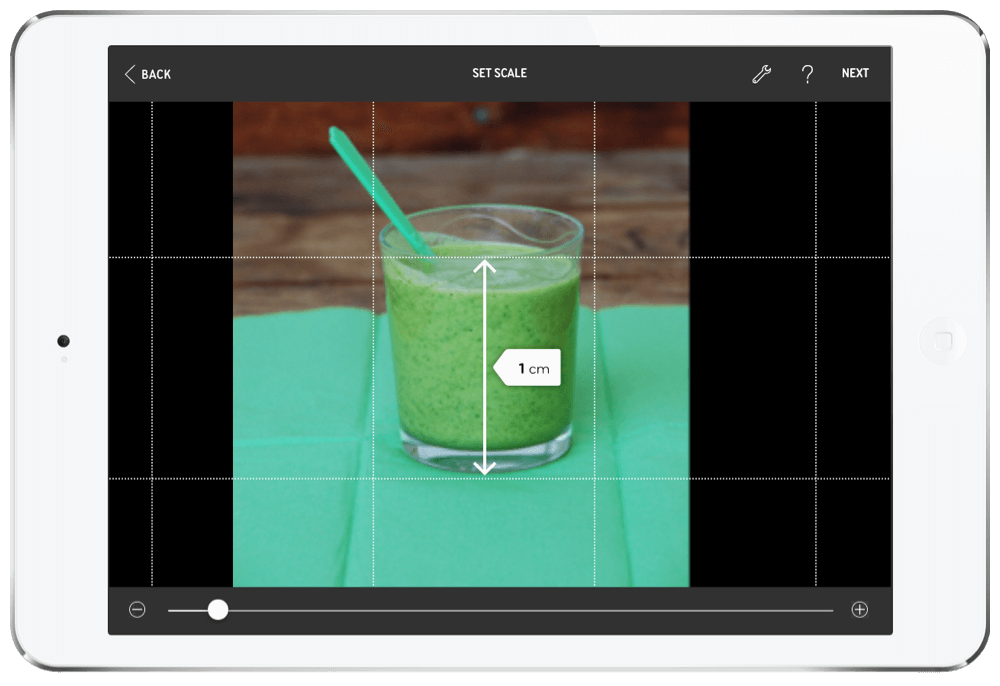 When you open the app, it's time to "Get Building". Click on the button to begin and you will be stepped through the process of creating a 3D image. When you use a photograph of your own, you will measure the volume and add the shapes that match your object. You can stack shapes on top of each other to create even better shapes. I found it worked best by choosing a simple object first. I used the sample image many times because it was easier when getting started.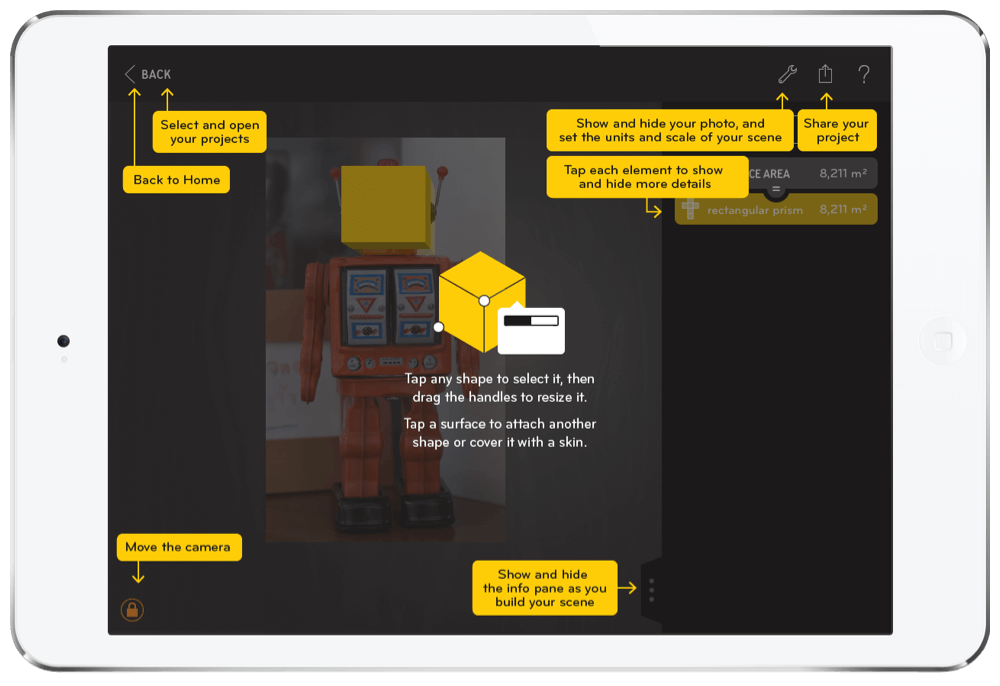 The steps to using this app are simple but sometimes moving things around and getting used to to the tools can be a challenge. They do have supports available by clicking on the question mark in the upper right hand corner of the screen. These will definitely help but it does a bit of patience to understand the process fully and get the shapes where you want. It was very difficult to drag the shapes and add more. I would definitely recommend an easier way to add shapes in the future. Because of this, I also wouldn't recommend the app to individuals with fine motor delays. They would not be able to use the app without assistance from another individual.
The capabilities of this little tool is pretty amazing and kids will love to create and gather inspiration from it. It would be perfect for a classroom activity but could also be done at home. As you stack and position shapes, you will be able explore the volume and surface area of the object. Pinch and resize them at any time. You do have an option to use an English or Metric scale with the app which is helpful. You can also add patterns or different colors to the shapes which is awesome! That was my sons' favorite part. He liked to design it with fun textures and of course everything was his favorite color- red.
Included in the app is a place for writing a reporting of all of your findings. When you enter the app you will choose "Tell a Story" which will help you add pages of information to share. You can present this information however you see fit. Some good ideas would be to write a report on how you made your 3D image, what the volume calculations were, or telling an animated storyline through these fun 3D images. The options are limitless.
Volumize App Overview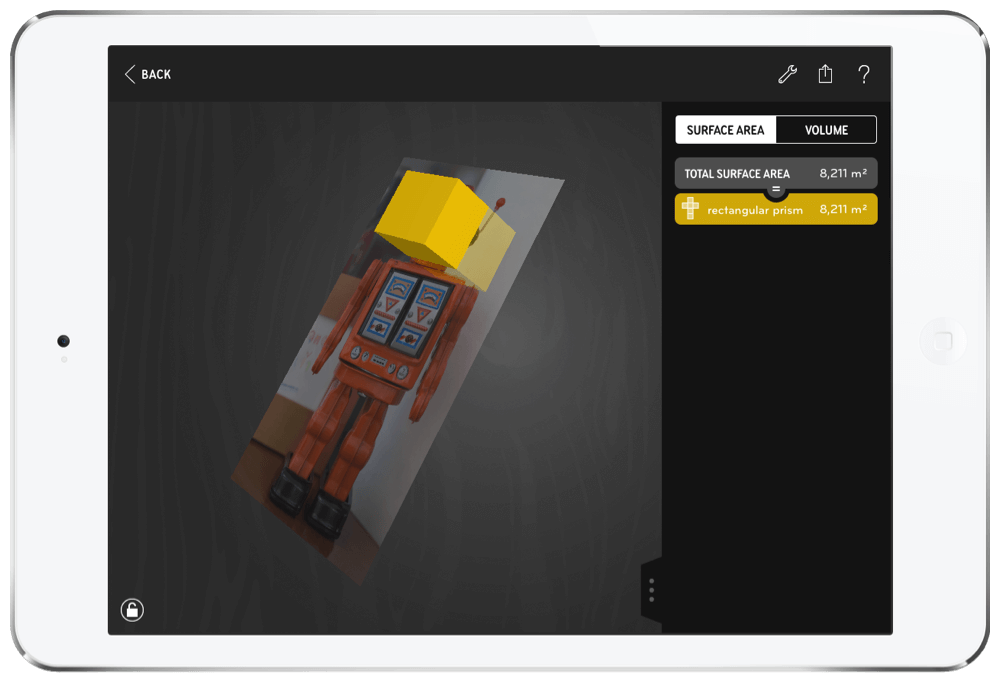 In conclusion, this app offers a hands on approach to learning that I love. Relating volume with personal images is so clever. I would recommend it for children ages 8 and older. I think this app will support many special needs children. It will be harder for a non verbal child and I would recommend some sort of audio instruction or support in the future. I also would not recommend it to individuals with fine motor delays because adding the shapes in the right place was a bit tricky. Individuals with an aptitude for mathematics and quantities concepts will find this especially interesting and might inspire them with ideas for a profession or hobby. Seeing a 2D picture jump off the page into a 3D object is awesome. At the time of writing this review, Volumize retailed for $2.99 in the app store.