Create Social Stories & Visual Schedules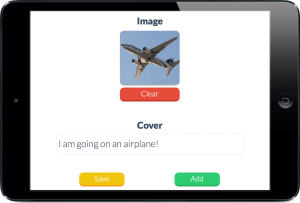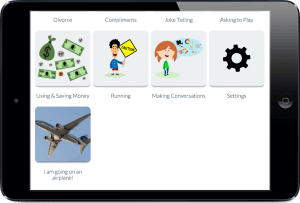 Our easy to use interface will have you creating and saving your own social stories or visual schedules (for free!) in no time. From the "home" screen tap the "new social story button." You can then choose a photo for your cover and a title for your story. Press "add" at the bottom of the page to add a page to the story. Add as many pages as you'd like with your photos, words and audio. You can always save a story and come back to edit it later as well. Your unique social stories will be saved on the home screen to be played back again and again! You can have up to 2 stories saved on the device for free. This should let you know if you enjoy the interface, and the way the stories look and if you are interested in upgrading for more storage, or other features.
Receiving & Sharing Social Stories & Visual Schedules With Other Users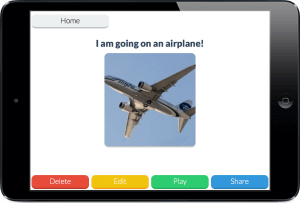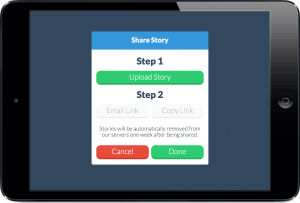 The "pro" version of the app makes it easy for parents, teachers, therapists and anyone to easily share social stories with other users. Simply choose the story you'd like to share and tap the "share" button from the cover page of the story. After passing the parent gate (sorry for all of those math problems, we just want to make sure that kiddos aren't sharing or erasing stories!) tap the "Upload Story" button. The story will be uploaded to the server and then you can either e-mail the link or copy the link to your clipboard. If you choose the "e-mail link" option, your e-mail app will automatically open with the link pasted into the body. Choose the recipient (who must also have the pro version of the app), press send and they will receive the story immediately. You can also copy the link to your clipboard and send it in a text or via another method if you choose.
Receiving a social story that has been shared with you is even simpler. You will receive an e-mail with the subject "You've been sent a social story!" Click on the link in the e-mail that says "download social story" and the app will open and the story will start immediately downloading. You do have to be on a wifi network to share and receive social stories.

Download Social Stories From the App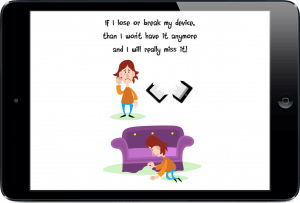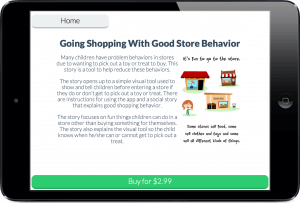 This app is also a library of some of the social stories that we have created for common behavioral skills and social situations. We give you one story "Taking Care of My Device" for free so that you can be familiar with our audio, graphics and story style before committing to any in-app purchases. Each of our pre-made stories have an intro page that tell you more about the social story and it's content before you purchase. We have pre-made social stories for common behavior skills such as asking other children to play, running safety skills, good store behavior when shopping with adults and more!
Social Story Library & Creator – Perfect For Families & Professionals!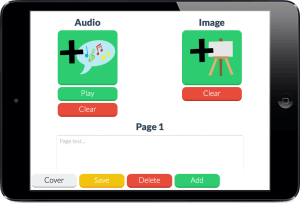 Social stories and visual schedules are a great way to break down tasks, or social skills, into smaller, easy to follow steps. Visual schedules can help children gain independence in performing daily routines or skills. Social stories can help diffuse anxiety about social situations as they let people know what to expect, and how to behave in a variety of social settings. Creating and sharing these schedules and stories is easier than ever with this free social story app!
Many apps on the market cost $15, $20 or even more, to do the same thing that we offer for free. Our simple, intuitive design means that you can create the visual supports you need quickly and efficiently. Parents and professionals can now easily create social stories, visual schedules, or even fun memory books or speech tools right from their iPhones, iPads or iPod Touches.
Apple, the Apple logo, and iPad are trademarks of Apple Inc., registered in the U.S. and other countries. App Store is a service mark of Apple Inc.