Monkey Spot Scavenger Hunts App Review
Win this app March 27th, 2016!
We offer free copies of apps we review on Facebook, Enter the giveaway here.
Monkey Spot Scavenger Hunts App Review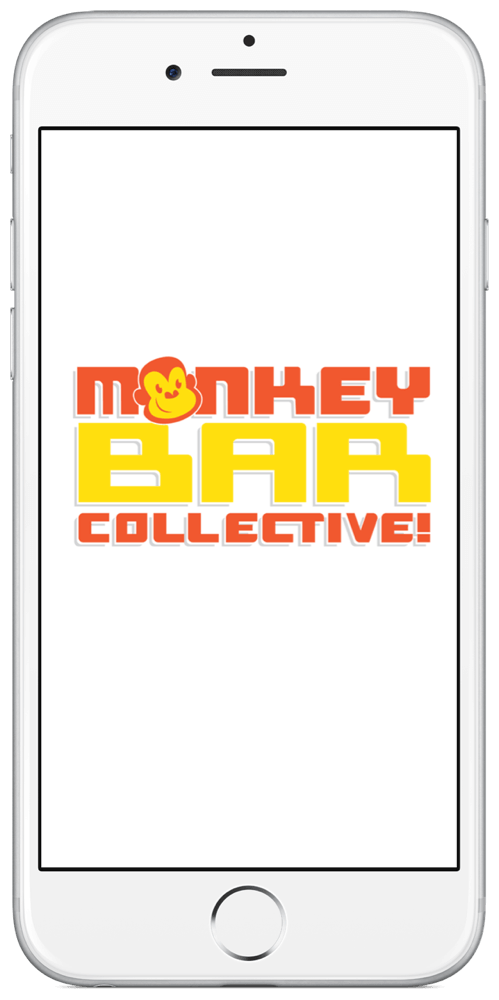 You are waiting at a restaurant. It's busy and your kids are struggling to sit still. They are bored and the crayons and coloring pages just are not cutting it. Why not try Monkey Spot Scavenger Hunts!? This app is great for road trips, outings with the family, rainy day adventures, and more. Monkey Spot Scavenger Hunts puts a twist on the classic scavenger hunt and brings it to your phone or device.
I was charmed by the simple design and darling idea. The clever scavenging tasks were perfect for kids between the ages of 3-8 years of age. This would also work well in classrooms and with special needs children. There are a lot of social benefits and challenges with using this app so it's great for kids with Autism. It offers a hands on experience while still embracing technology. Each experience with the app will be different and unique. It keeps the time, develops creativity, and keeps kids moving and engaging with the world.
Monkey Spot Scavenger Hunts was created by Monkey Bar Collective. They have designed this app to help kids engage more with their surroundings. Let's get started!
Features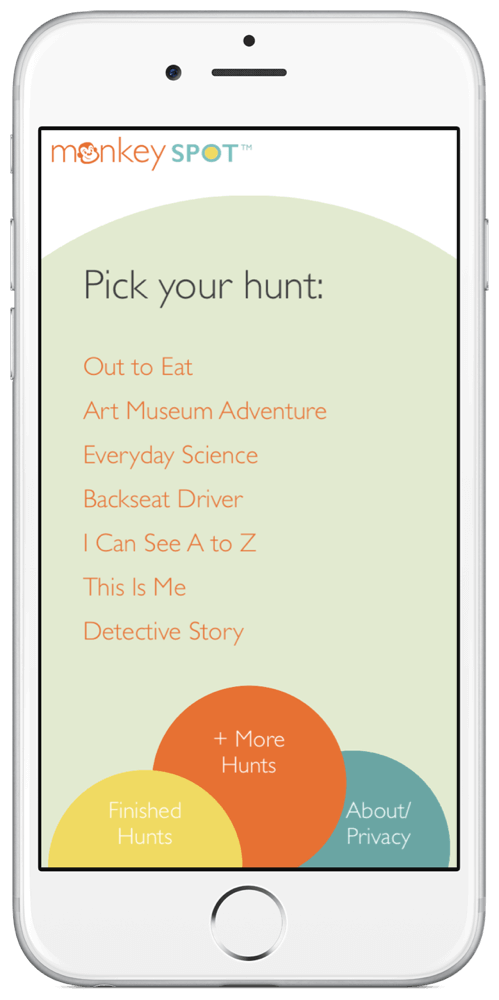 This app is well designed and easy to use. When you enter, you will first pick the type of hunt. You can choose between Out to Eat, Art Museum Adventure, Everyday Science, Backset Driver, I Can See A to Z, This Is Me, and Detective Story.
The "Out to Eat" hunt is for Restaurants. The "Art Museum" hunt is for the Art Galleres and Museums. The "Backseat Driver" hunt is perfect for road trips and around town. The "This is Me", and "Detective Story" are perfect for at home adventures and the "I Can See A to Z" and "Everyday Science" is great for an adventure around town, the neighborhood, or at the park.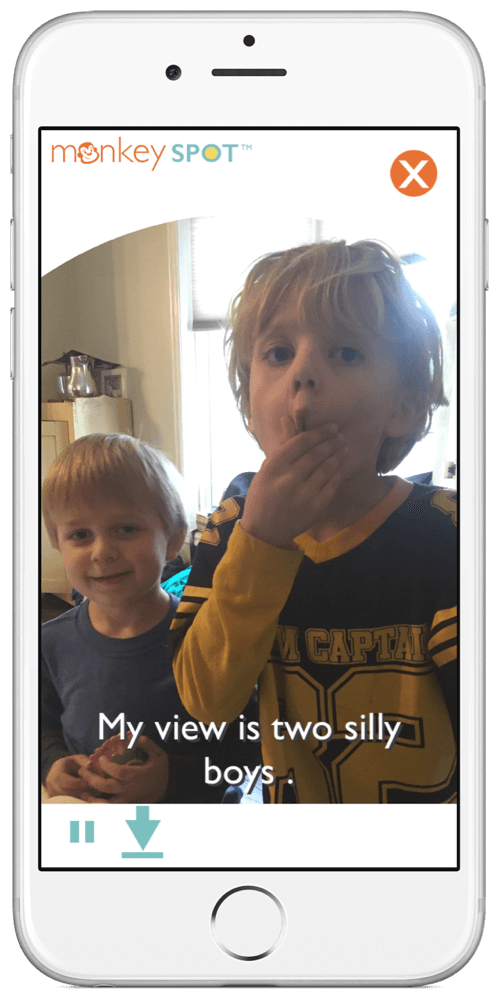 You will see a list of ideas you are to find. Once the user finds it, they will take a picture of it along with a description of the item. It might be great for kids with special needs to add a audio feature where you can click on the text or clue and hear it back.
There are so many fun adventures you can have with this app over and over again. While there are plenty of hunts to start with, I was sure I would want more. Getting my kids to sit in line at an Amusement park for example is a difficult task and I would have loved to see a scavenger hunt specifically for that. I soon realized however after exploring the app that you can purchase more hunts. There is a "In a Crowd" hunt which would be great for amusement parks. The extra hunts to purchase are $.99 each.They have so many great ones to add to the already great classics that I was pretty happy.
When the scavenger hunt is complete and finished, you can play all of the images as a slideshow. You can save the images to your camera roll as well. It might be nice to be able to send out and share those pictures to family and friends and make it even more interactive. It also would be great to have the words or captions be recorded. Many kids will not be able to read and hearing the words play back to you will make it even better.
This is a really neat idea for children with Autism. They can work as teams or alone. It helps them connect with technology but be encouraged to look and engage with the world. The Detective hunt seemed the most challenging to me. Many kids with Autism have incredible minds and really dive into projects when they find an interest. Each hunt will be unique because you can do it at different places, use different items, and be creative in developing different stories.
Monkey Spot Scavenger Hunts App Overview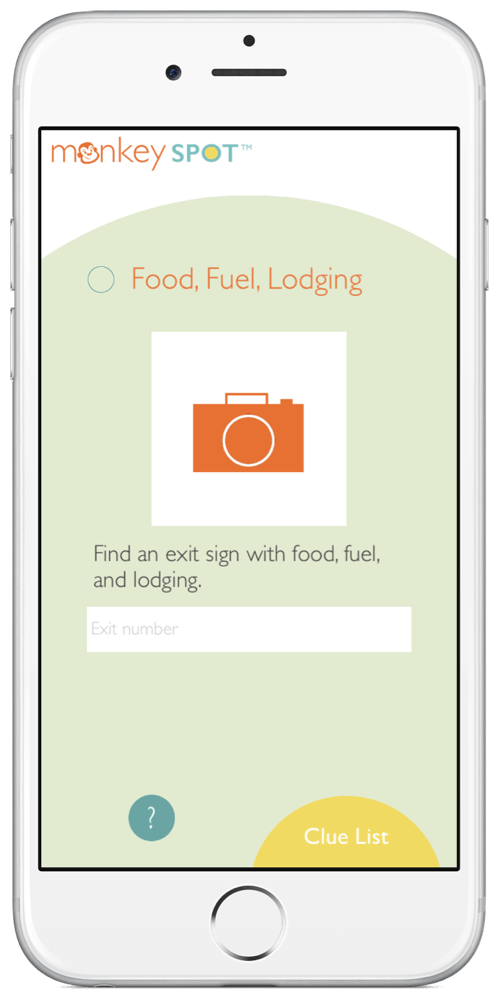 Overall I think this app is genius! We tried it out twice; once at home, and it was a success both times. Both my 6 and 4 year olds loved taking cool pictures and thinking of great ideas to fit the clues. I think this will definitely benefit children with Autism and other special needs. I would recommend it to children between the ages of 3 to 10 years of age. It is a very safe app to use. There are no links to outside websites and no links to social media. This app is an incredible deal because it is free to download and use. The in-app purchases are simply for bonus hunts. My only recommendations would be for a more interactive way to share your finished scavenger hunts and a recording and audio feature. Be sure to check out Monkey Spot Scavenger Hunt and get a scavenging!
To learn more, check out the Monkey Bar Collective website. getting kids engaged with the world one scavenger hunt at a time.