The Social Express App Review
Win this app September 27th, 2015!
We offer free copies of apps we review on Facebook, Enter the giveaway here.
The Social Express App Overview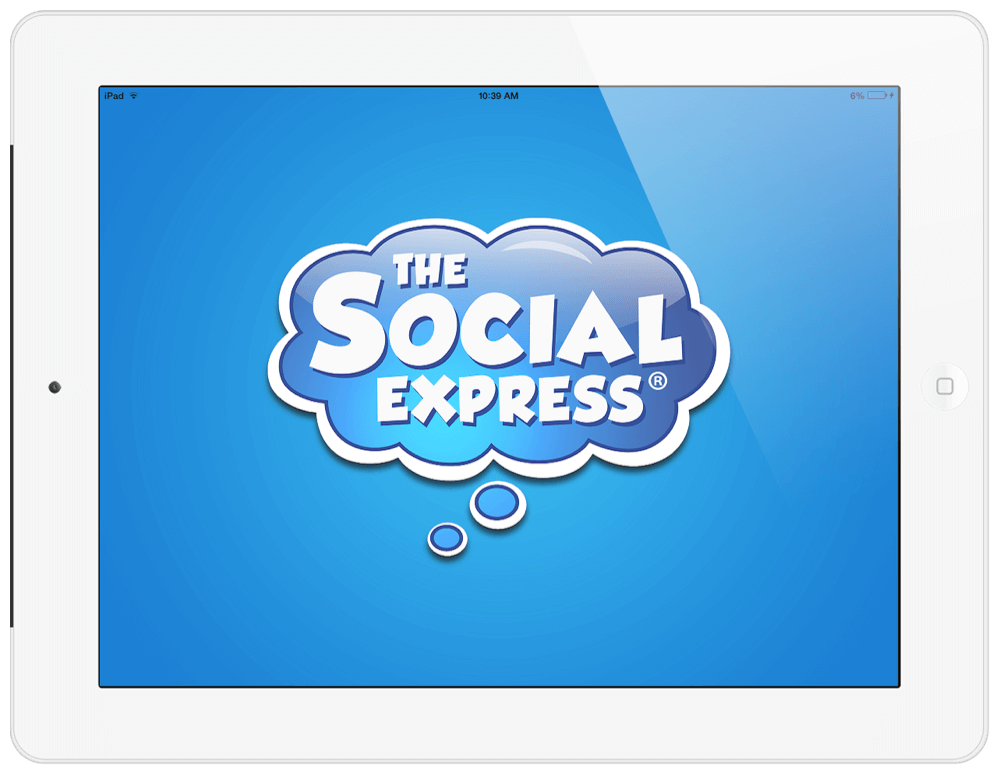 All aboard The Social Express! Teachers will be thrilled to find the many resources, tools, and ways of supporting their students develop key social skills within this educational curriculum. For those who have never heard of The Social Express before, it is a social learning curriculum full of video modeling webisodes that teach social and emotional skills. Teachers will also love that this program is specifically aligned with common core standards. This makes it easy to include in the classroom without sacrificing other necessary teaching. The program works well for all students but is certainly recommended for those who struggle with social skills such as children with Autism spectrum disorders. It can be integrated in a variety of settings including: general education classrooms, special education classrooms, small groups, or one on one. It is very customizable for the child and their needs but is perfect for groups as well. Within the curriculum, you will find webisodes that teach through video modeling, unit plans, printable ebooks of the webisodes and lessons, a clubhouse which encourages social interaction between peers and teachers, and so much more. While the app is free to download, it does require a subscription which can be purchased at The Social Express website. The Social Express app and curriculum was developed to help and support children that struggle with social learning challenges.
How it Works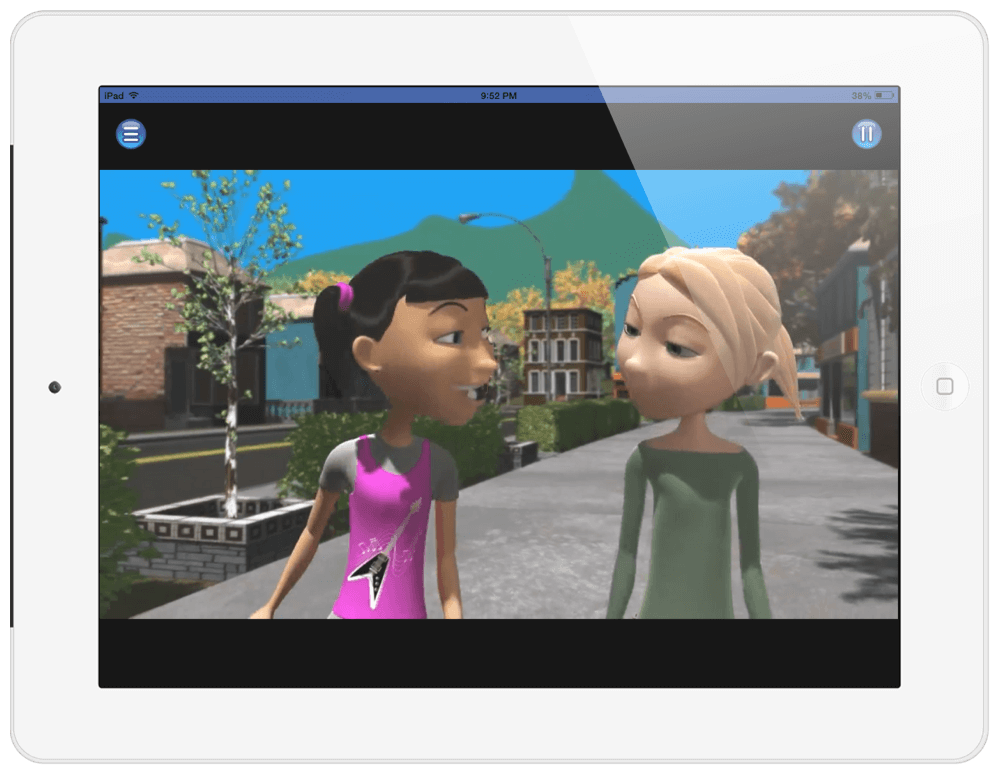 I am reviewing the Social Express program through the app. You can access the same resources, curriculum, and support on the computer as well. The computer version is only available to Chrome and Firefox users. This was a little disappointing because I know many that have Safari but the app does help to make up for that. Let's get started.
When you open the app, you will see The Social Express Bus. Above the bus are options to choose from. These are called tickets. They include: Manage Students, Manage Groups, Quick Start, Webisodes, The Clubhouse, Report, and Curriculum.
The Manage Students ticket allows you to add students, or edit them. If an existing student is changing classrooms but still has an account through The Social Express, a teacher can use their id number to get access to their information and data. You can also add the parents email account or your own to verify the account and give permission for the child to use the program. The parent can regularly monitor how they are doing as well which is awesome.
The Manage Groups ticket allows teachers, parents, or therapists to create groups of similar skills levels for social skill groups or it can be used to compare them.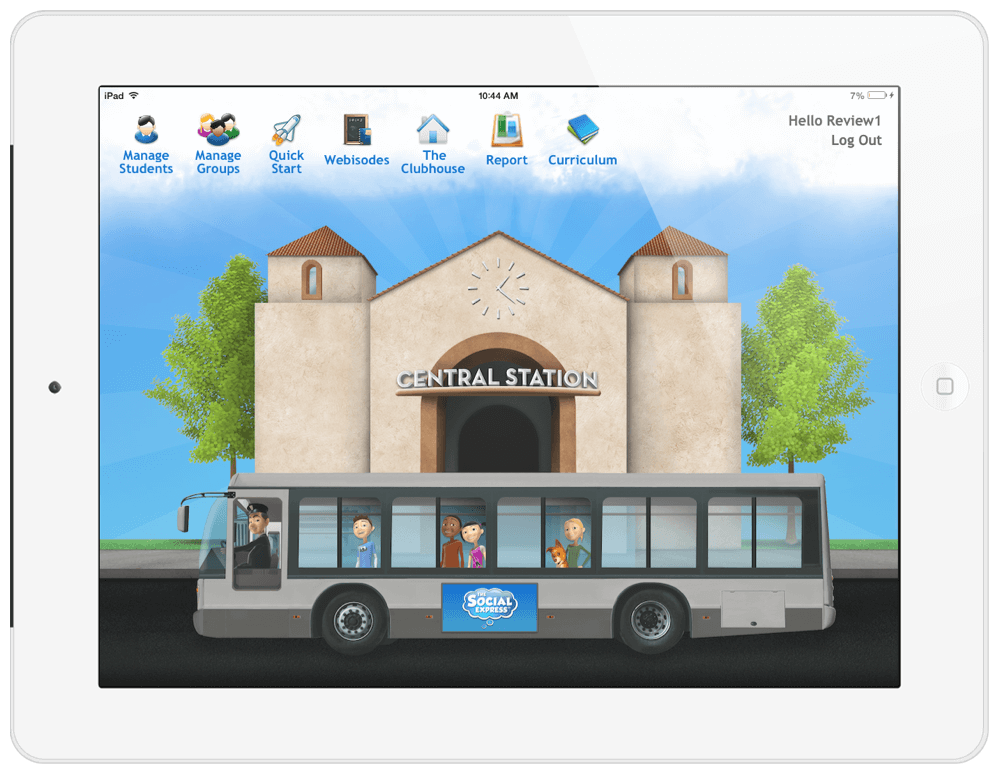 The Webisodes ticket holds all of the videos for modeling. You will use this ticket a lot. There are 3 levels of skill sets for the videos. You can individualize this for each student. Teachers have access to all of the webisodes while students only have access to the webisodes on their level. The webisodes focus on: attending, conflict resolution, conversations, critical thinking, group participating, non verbal communication, relationship management, and self management.
The Clubhouse tickett is a support section for students. Students can create a profile, send messages to peers, and add friends. Teachers can also do the same with other teachers. Only peers can message each other so the app is still very safe and secure. The teacher can monitor all activity and students can flag messages that are inappropriate. Recommended use for this section would be for students to access social skill homework, and work on group projects with peers through the Clubhouse.
The Report ticket includes 6 different types of reports. You can see pre and post assessments. These are for the beginning of the year and the end of the year. It will help for tracking progress. You can also view student usage reports, grouping reports, overall group reports, and quiz score reports.
Last is the Curriculum ticket It is divided into 6 different sections. You can read more about the research, see student assessment surveys, check out fluency progress charts, access program materials including social express music and receive support.
The website does vary a little bit from the app to my knowledge. It is best to get very acquainted with both the before introducing it. I watched a 25 minute tutorial created by The Social Express and found it very helpful. I would recommend it to anyone using the app or program.
Webisodes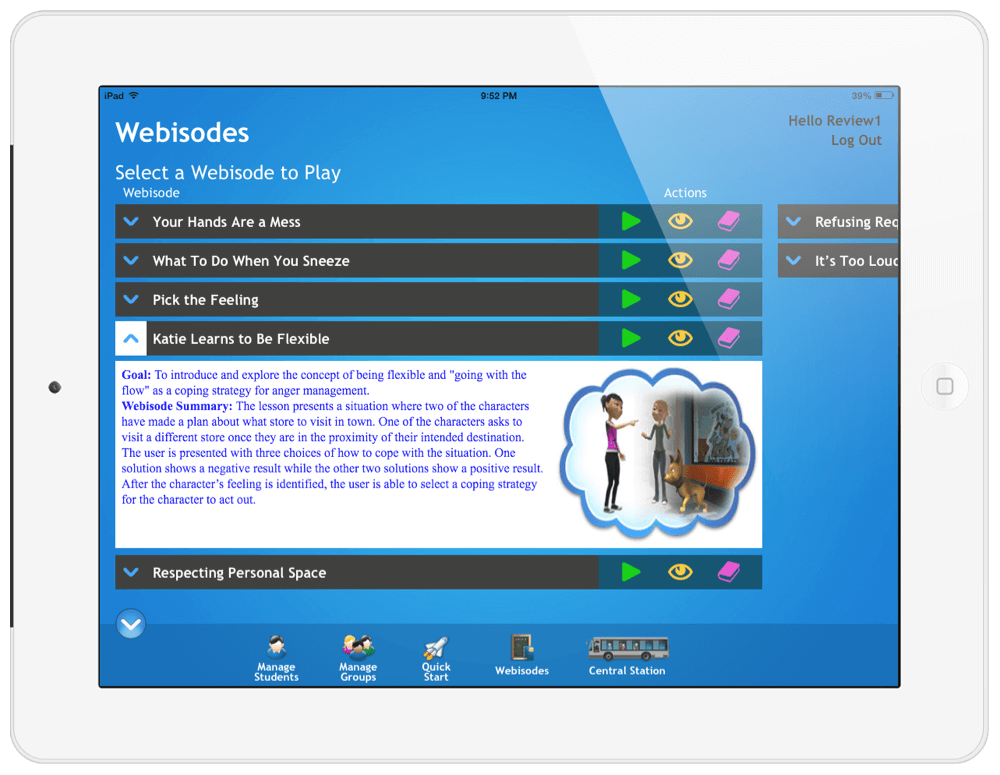 The webisodes are really cool. I watched a few and was very impressed with the relatable social situations. They follow 4 characters: Sam, Emma, Katie, and Zach. I like that the webisodes can be easily paused so that the students and teacher can discuss the effective and ineffective ways to handle a particular situation. It gives students time to process and understand. Also available is a preference menu. You can turn teaching tips on or off, reach the home menu, or replay the lesson.
When a teacher is understanding and looking over the webisodes, it is important to know that they can choose from a level 1, 2, or 3 video. This is based on where that particular child, group, or class is at socially. Level 1 focuses more on the basic social skills but Level 3 will be a bit more complex. When entering each child in the system, you can assign them a level. If the child accesses the webisodes on their own or within their account, they will only be able to view the ones that are on the level that was assigned to them. The teacher however can view all of them at any time. The teacher can also preview any webisodes to screen it before you show it to the student or group. You can view and print ebooks of each of the webisodes as well.
What's Great About This App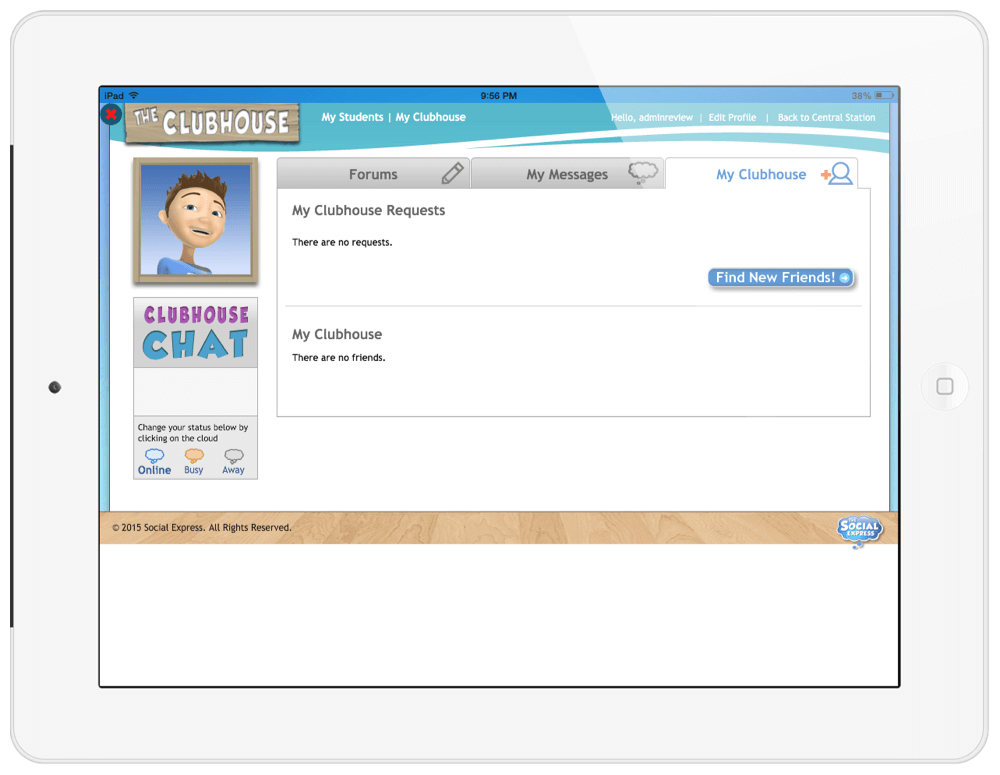 I was definitely impressed with this app and think it will benefit many children, especially those with Autism spectrum disorders. I would recommend it for all K-12 students. I have reviewed many different video modeling apps and I have to say, this was my favorite. The videos are relatable, clear, have bright colors, and have great timing for discussion. I think teachers will appreciate that it aligns with common core standards and makes it easy to integrate in any type of learning setting. The benefits of using this curriculum regularly include: being flexile, thinking of others, having better eye contact, understanding non verbal cues, and understanding various faux pas for social situations. One disadvantage to this app is that it cannot be accessed on the computer with Safari. You will have to use the app all the time if you do not have Firefox or Chrome. Also, teachers will not be able to purchase the subscription with iTunes gift cards. It does have to be purchased through the website. Overall, I think it is worth it. The resources, video modeling, and organization is incredible. The ability to print the webisodes or use them as ebooks is also a huge plus. The reports section is awesome for keeping data and knowing what to focus on further. Be sure to enter the giveaway for a free 1 year subscription to The Social Express on the Touch Autism Facebook page and purchase your subscription today!
The Social Express is the developer of this app. They offer innovative tools, resources, and videos to help children develop long lasting relationships and appropriate social skills through a fun learning environment.