Vocabubble App Review
Win this app September 3-6, 2015!
We offer free copies of apps we review on Facebook, Enter the giveaway here.
Vocabubble Overview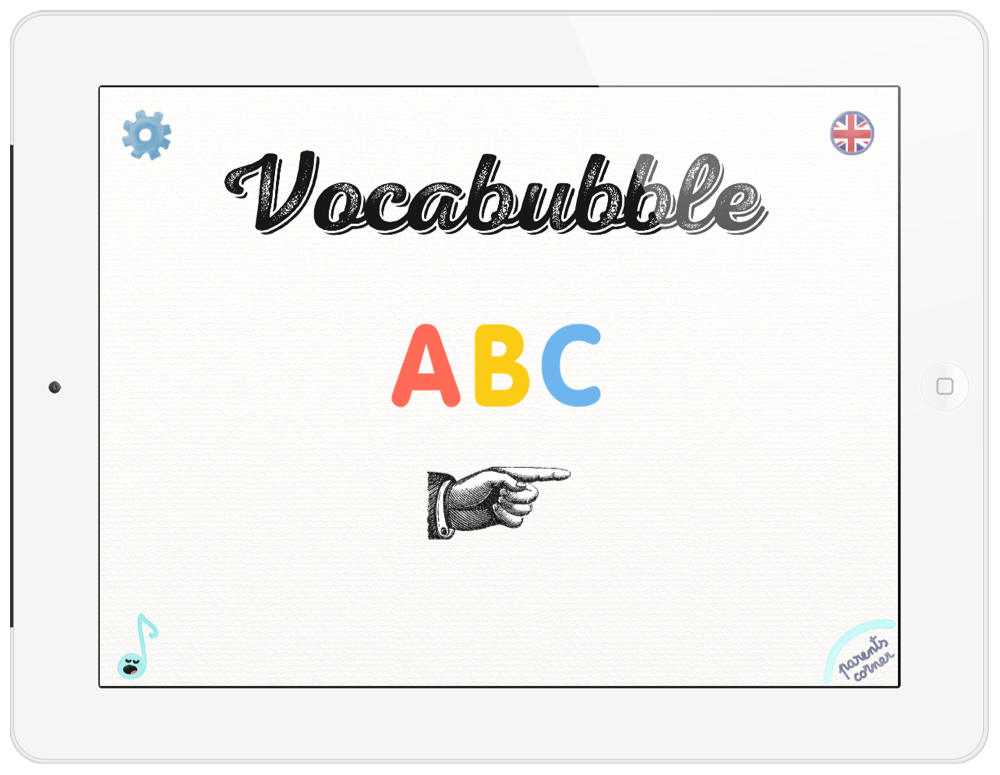 I dare you to say Vocabubble three times really fast. It's fun to say and it's definitely fun to play. Vocabubble introduces the alphabet and fresh vocabulary to children. It includes lots of fun new words that will excite and interest the child. It is designed for children between the ages of 3 to 7. My kids loved this app. They loved exploring it and hearing the letters repeat over and over again. I love that the words were unique and allowed free exploration. There is a little bit of load time when entering the app and going back to the menu but my kids didn't mind it at all.
It was developed by Marbotic. Marbotic is a French company that creates innovative learning apps that encourage sensory exploration and learning. As you may remember, I had the privilege to review Marbotic's 10 Fingers + app and the Up to 100 app this past April. They have stayed a favorite for my kids and I am excited to introduce Vocabubble that focuses on letters.
App Features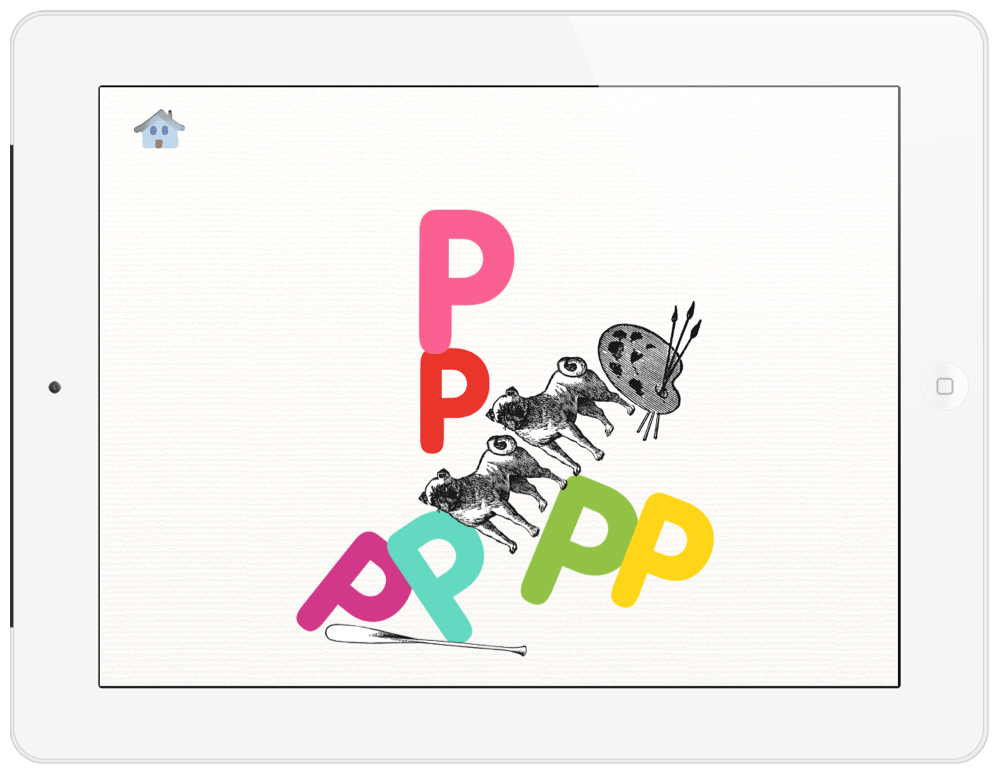 When you open the app, you will notice the fun finger directing you how to start. This app has a vintage feel. You will have no trouble navigating the app. The design is simple. Your child will start with the letter "A" and move through the alphabet unlocking the next letter as they go. This was confusing to me at first. I didn't know how to help my child unlock the letters. Through a little bit of help, I discovered that you have to get through 5 words by holding down the letters and pictures before you can go to the next letter. Marbotic is aware that this might be a little confusing for kids and so they are planning to release a way to have all of the letters unlocked in their next version (coming very soon).
I actually enjoyed the unlocking feature once we figured it out. My kids enjoyed the challenge. It also forced them to view 5 words for each letter rather than just their favorite letters which was good. I think simply making it more clear on how to unlock the letters at first or perhaps a countdown for how many words they have left would be great.
To play with the app, you can touch the screen and have it repeat back at you. The letters will multiply and repeat over and over. You can hold the letter down for about 3 seconds and it will turn into an illustration. If you hold the illustration down, it will turn into a word. If you double click the illustration, it will change to a new word. When you tilt the ipad, the letters will tilt with you and move. It is truly as much a learning app as it is a sensory one.
The sound effects are really fun and helpful with labeling. They can also be turned off. My son enjoyed repeating the words over and over after they were said.
As a parent, probably my favorite feature in this app that sets it apart from others is that the words being introduced are not super common. They are different and unique. It helped my kids branch out from the typical "A is for Apple" and "B is for Bear".
On the bottom right corner of the menu, you can access the parents corner. It does have parent controls. Once you have entered, you can read more about the development of Vocabubble, purchase the Smart Letters toy to go with the app, see more apps by Marbotic, and you can rate the app. You can also follow the Marbotic social networks and join their mailing list.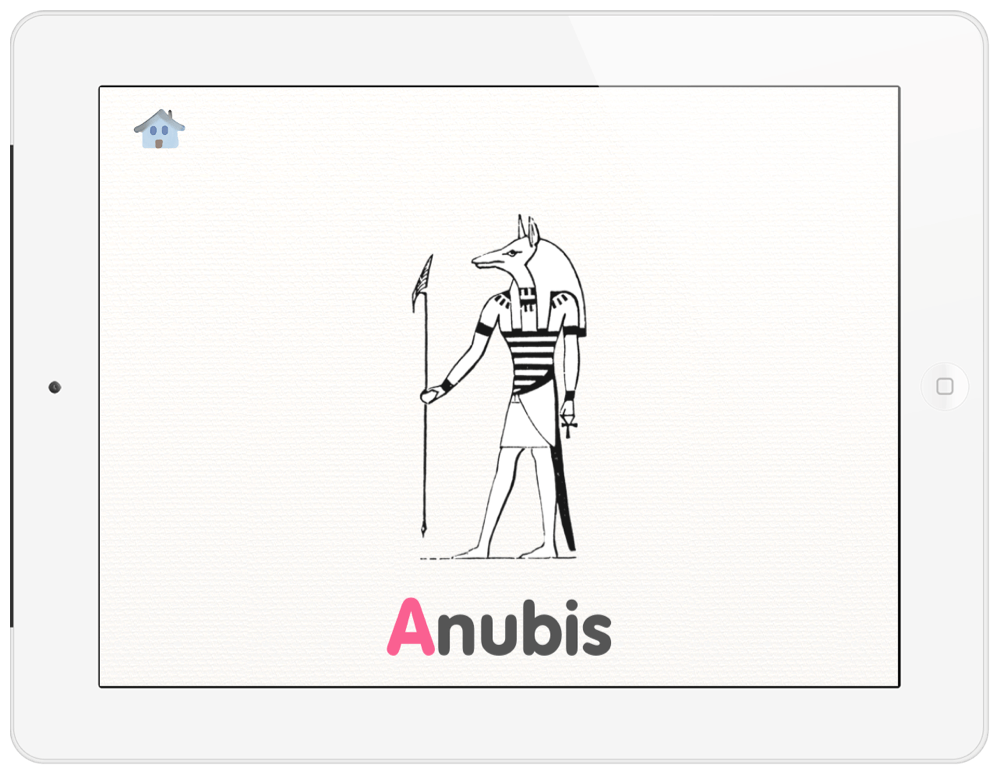 Important Features
There are quite a few important features that set this app apart from others. Here are the notable ones:
1. Available in 4 different languages
2. Parent Controls for the settings menu
3. No ads or in app purchases
4. Easy to use interface
5. Encourages exploration and sensory learning
6. Full of different and unique words to learn and explore
7. Can be paired with the Smart Letter toy that can give a more hands on experience
The Smart letter toy is coming soon! You can read more about it on the Marbotic website. It can help with fine motor skills. We have the 10 digits number toy for the two other apps that Marbotic develops and it has been a fun way to create more hands-on play while using the iPad. It consists of puzzle pieces that you set onto the screen. Once the piece is set down on the tablet, the app immediately reacts and recognizes it. For example, if you were to set a letter "C" onto the tablet, it would repeat back to you, "C". It's a pretty magical new feature that is worth checking out.
What's Great About This App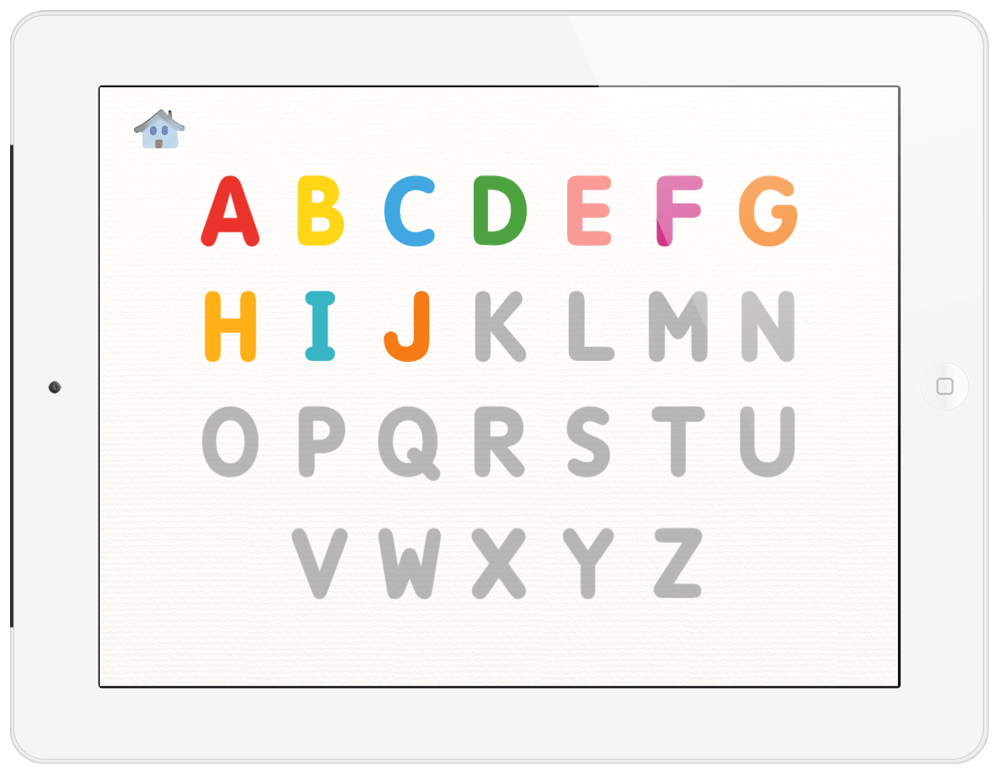 This app has a lot of great features. I would definitely recommend it for children between the ages of 3 to 7. The illustrations are captivating. The words are exciting. The music and sound effects are really fun and intriguing as well. It will help with labeling, learning new words, and introducing the alphabet. This app is also unique in that offers a sensory learning experience and allows the child to freely explore the alphabet. This is helpful to all children but especially for children on the Autism spectrum or with a Sensory Integration disorder.
The interface is very easy to use but getting started was a little tricky. I would like to see more visual and audio cues for children to know how to unlock the letters and perhaps a countdown so they know how many more words they have to get before moving on through the alphabet. Marbotic has let me know they are already working on this because they know it can be difficult for children to understand and wait for the letters. In their next version, they plan on making all of the letters unlocked. Both of my boys actually enjoyed unlocking all of the letters once they knew how to do it. They love this app and have been playing it non stop since we got it for the review. I would definitely recommend it and all of Marbotic's innovative learning apps. Be sure to enter the app giveaways on the Touch Autism Facebook page and download Vocabubble in the App Store today! At the time of writing this review, Vocabubble retailed for $2.99 in the app store.
Marbotic is the developer of this app. They have created innovative learning apps that provide a sensory experience as well. In addition to Vocabubble, they also have another great app called Up to 100 and 10 fingers +.