Autism Core Skills App Review
Win this app February 11th, 2016!
We offer free copies of apps we review on Facebook, Enter the giveaway here.
Autism Core Skills App Review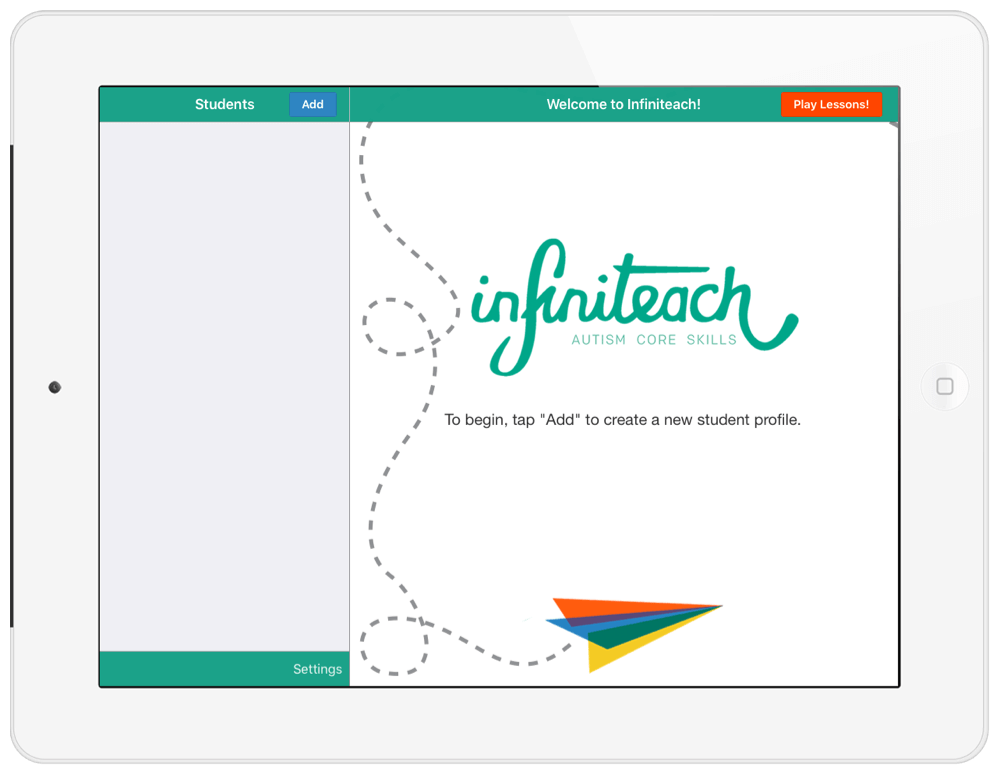 Autism Core Skills was created to help individuals with Autism reach their full potential. The curriculum teaches early academic, social, and communication skills. I loved the app design. Compared to similar software and applications, Autism Core Skills has a very simple and clean interface. It also sets itself apart with unique features including: custom student profiles that take into account the child's attention span, ability level, and more. They also use the childs' interests to create appropriate incentives. This app is available on the iPad which makes it perfect for continuing study on the go, at home, or in the classroom.
Autism Core Skills was created by Infiniteach. They develop Autism solutions that work well across school, home, therapy, and community settings. They have introduced various educational apps with evidence-based Autism interventions.
Features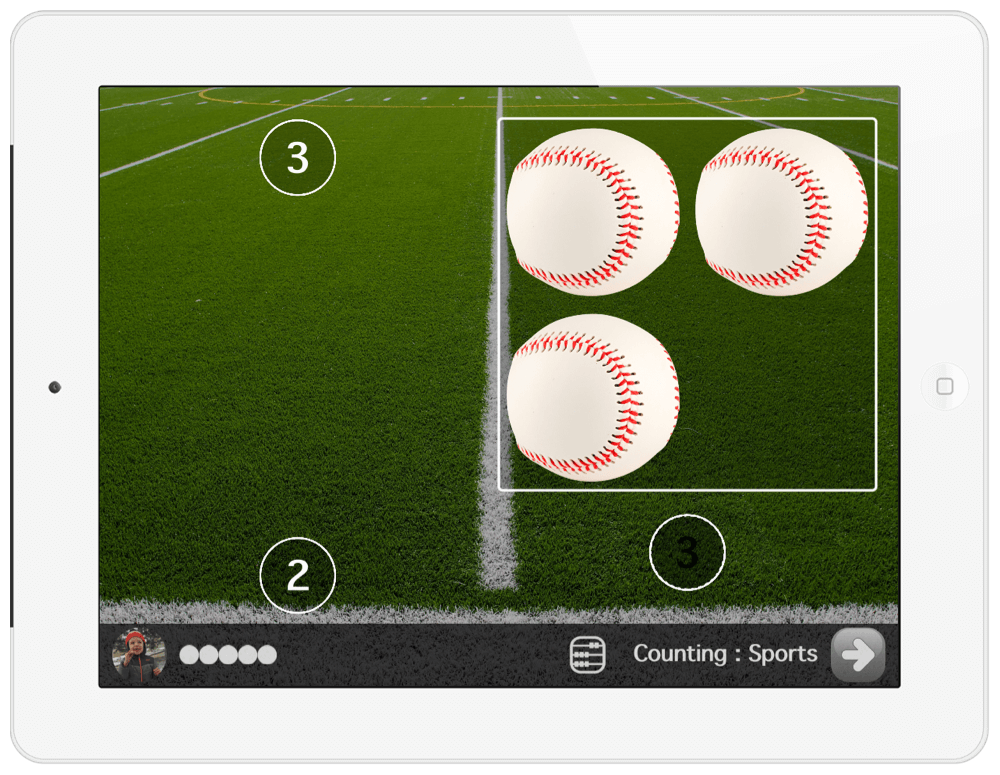 Autism Core Skills is free to download but you will have to sign up for a membership. This can be done on the Infiniteach website. They do offer free trial memberships as well. When you enter the app and login to your account, you will need to set up custom profiles for each student. The customized profiles are used to prepare individual lesson plans for each child. Within the lessons you will find mathematics, reading, spelling, color concepts, social skills, turn taking, and more.
Lesson Plans

The lessons are easy to access and they do build upon each other. After a students profile is complete, the child can choose "play lessons" from the main menu and it will step the child through the appropriate lessons to complete. If the child or teacher wants to end the session, they will need to finish up the segment of questions and then they will be able to exit using a 4 digit code that is set up by the account holder.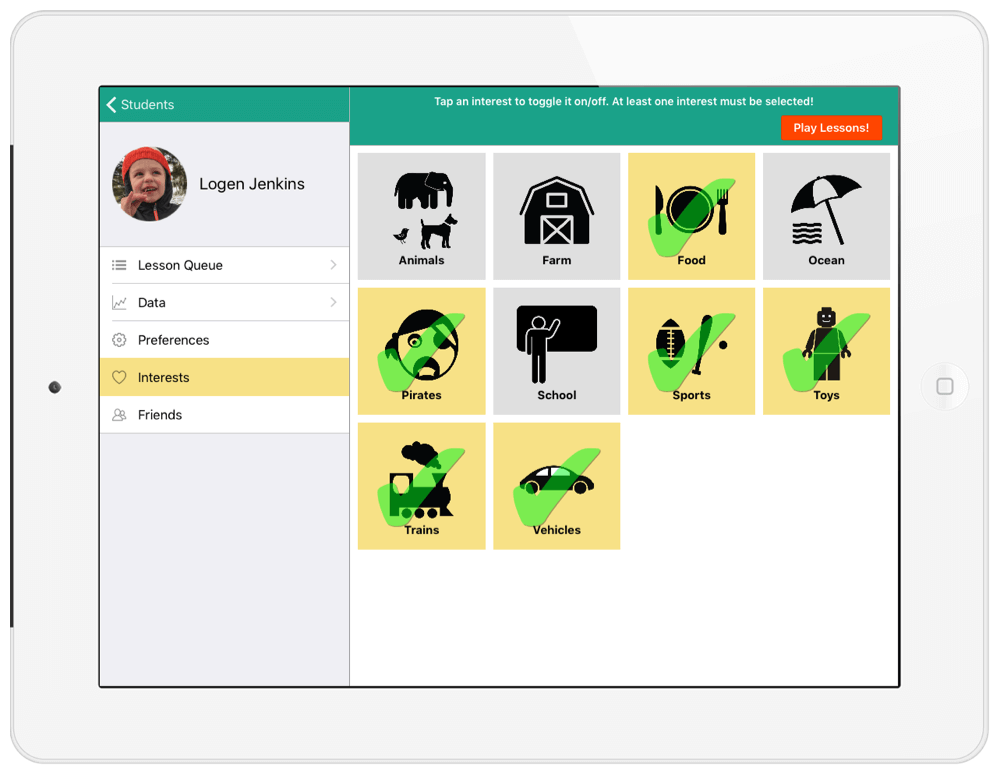 Data
Data is pulled for each student based on their lesson results. This is perfect for tracking a students' progress on any skill and being able to read it easily using various charts and graphs. You will see data gathered for Communication, Games, Mathematics, and Reading. I was very impressed with the data charts. They were easy to read and understand.
Collaborators
Another great feature available with this app is the ability to add a collaborator to each students profile. As a collaborator, you can access lesson plans, and progress results. You can also play the activities and lessons with the child. This is perfect for a parent, therapist, or aide. I think this might be the best feature in the app because it will keep lessons and goals consistent.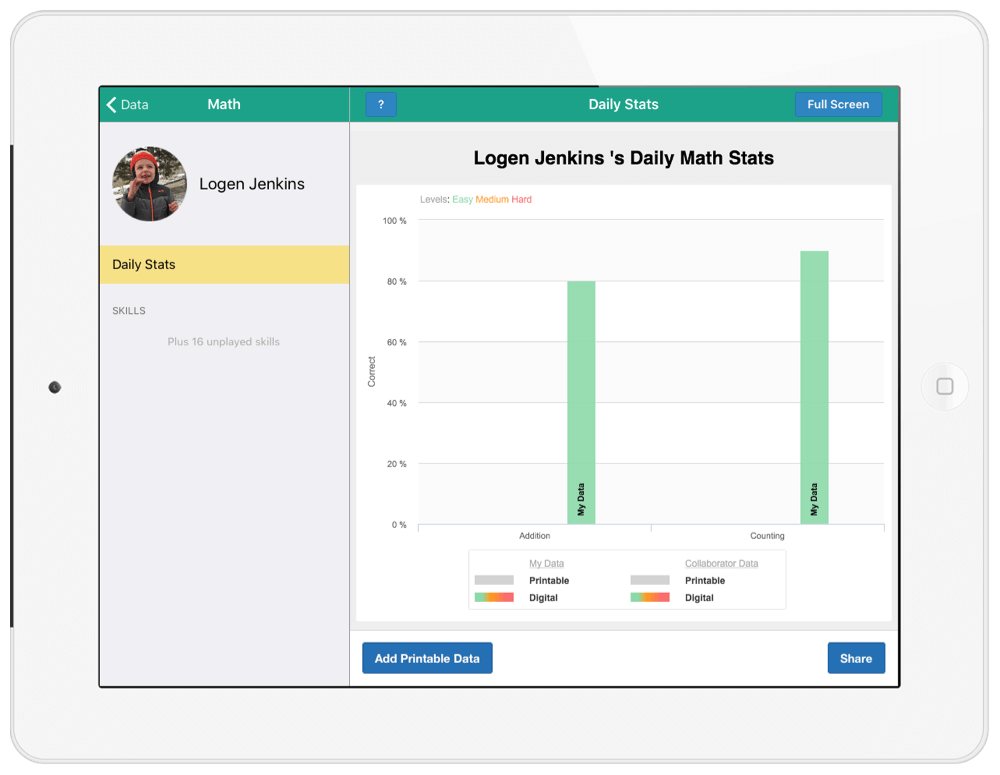 Incentives
The reward videos after each activity are fun and definitely provide a great incentive for the child. My son loved the sports incentives available. The background of each lesson plan is also coordinated with the incentive theme. While I do like the incentives, however putting them in the lesson plans could also become a distraction. My son was often too focused on the background of the lesson plan than on solving the problem or continuing to progress and so he would simply sit and study the background. I think it might be more beneficial to have the incentive only at the end or to show up on and off through out the lesson as they progress but not the entire time.
Printables
I love Autism therapy and learning apps that also offer printable curriculums. This makes it easy to continue the lessons off the iPad and connect with the same principles in different places and settings. You can access the available printables for Autism Core Skills at Infiniteach here: Autism Core Skills Printables
Autism Core Skills Overview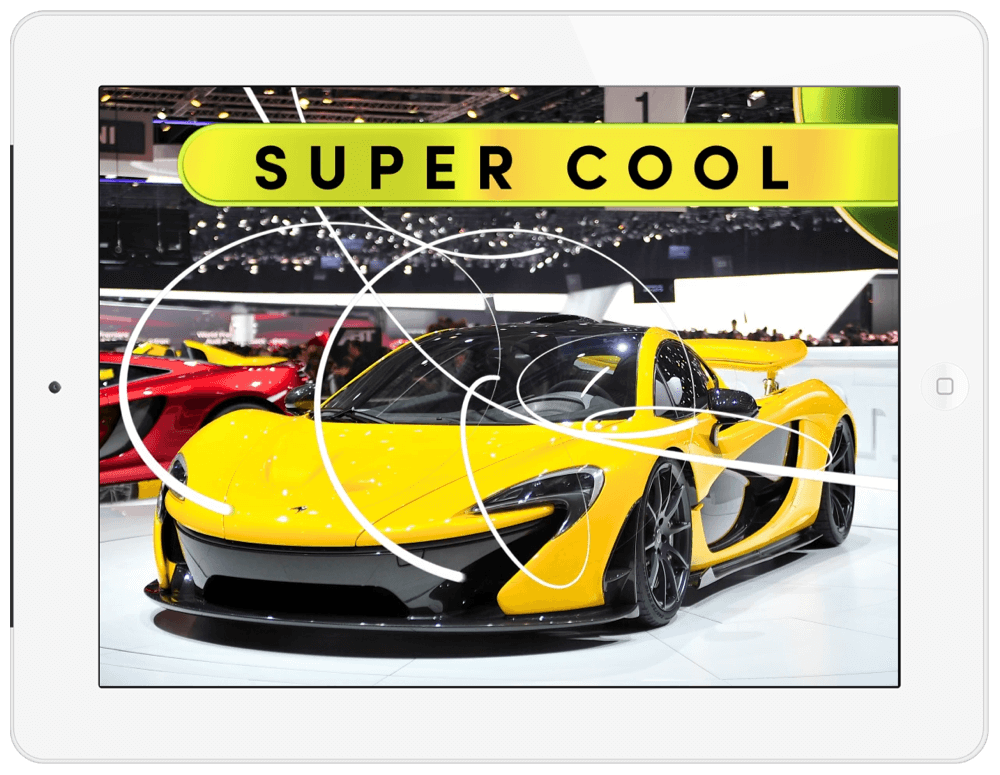 I would definitely recommend Autism Core Skills to any special needs teacher, therapist, or parent. I further believe that this apps' fresh design and simple interface will make it easier to implement with teachers and the community. I love that there are no arrows or confusing transitions for the lesson plans. The individual can touch the screen anywhere to progress through the lesson. I was impressed that the incentives were focused on a child's interests but I would like them to only show up at the end so they don't become a distraction. The ability to add collaborators is very important and a great feature available. This curriculum is available to download on the iPad. At the time of writing this review, Autism Core Skills was free to download. The membership to use this innovative program retailed for $99 a year. Be sure to enter our weekly giveaways on the Touch Autism Facebook page this week for the a free year membership with Autism Core Skills.
To learn more, check out the Infiniteach Their focus is on helping individuals with Autism reach their full potential.