Bitsboard PRO App Review
Win this app March 16th, 2016!
We offer free copies of apps we review on Facebook, Enter the giveaway here.
Bitsboard PRO App Review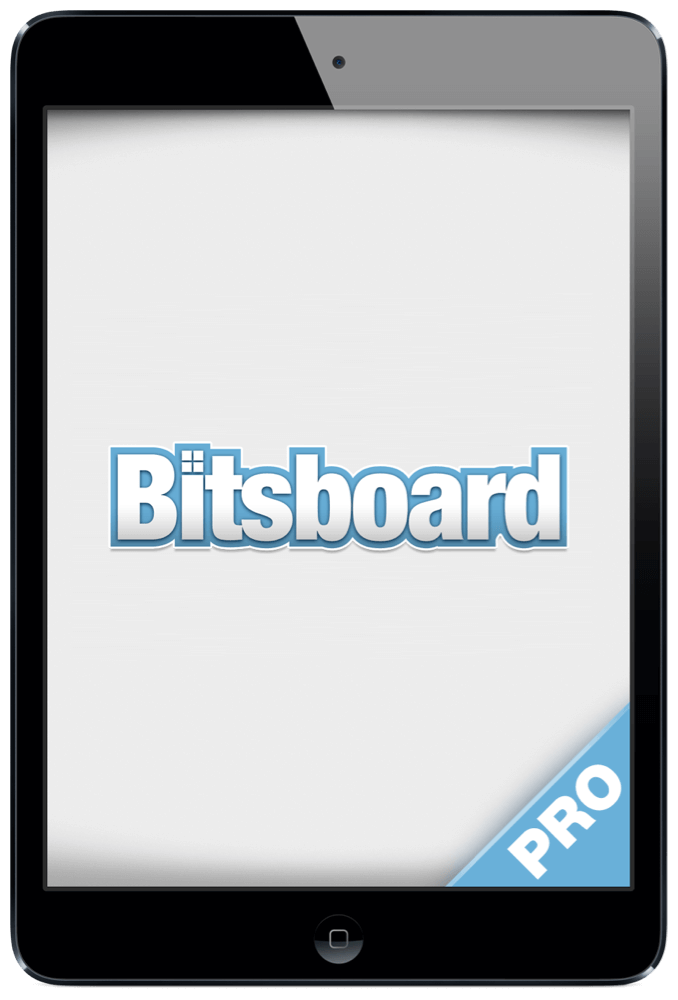 This app is for anyone who teaches, studies, struggles with memorization, or wants to have fun while learning. Bitsboard is amazing because the possibilities are endless and the community of information is awesome! You can learn just about anything with tens of thousands of images and hundreds of categories. Teachers will appreciate that it tracks data for every answer, user, and board. You can create lessons, browse through various lesson subjects, and It is a pretty neat thing.
A very special feature is the learning algorithm. You don't see that in apps very often and it makes all the difference. The app will stay at your pace. You will be challenged and supported at the same time. There are "I Like" stories available which are similar to social stories and go over different animals, objects, and people.
I am so excited to be reviewing Bitsboard Pro today. I will give some insight into how special needs students can benefit from using the app. Bitsboard is currently the Top 5 Educational Game in the US App Store. It was developed by Grasshopper Apps. They have several educational apps for children available through their website.
How it Works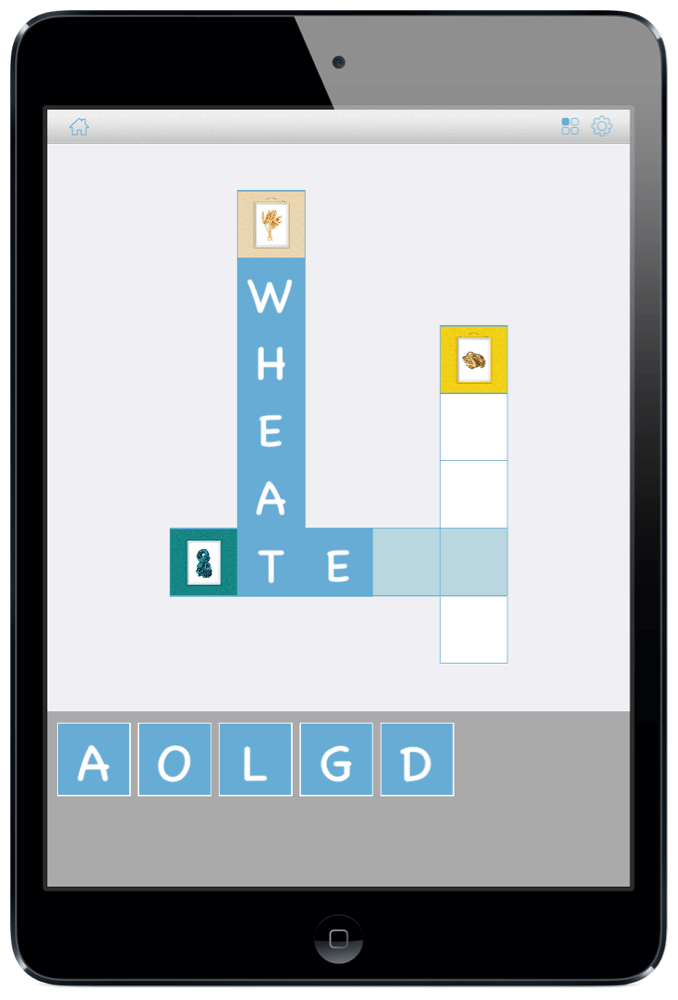 Before you get too far into the lesson plans and mini games, be sure to get an account. Click on the top left corner of Bitsboard where you will see a joker icon. With the Bitsboard Pro, you can add multiple users. This is perfect for teachers, therapists, or even parents with multiple children. Once you have created an account, you can track your childs' progress through the boards and across different devices. We downloaded it on both iPads and have never had to worry about losing the data.
The boards section is where all of the lesson plans that you have started will be. You will see some already downloaded at first. Those are the basic boards that they have available to you so you can introduce yourself to what is available. You have tons of options so don't just settle there. You can add lessons from the featured boards and featured classes if something jumps out to you. If not, head over to the search bar or the categories tab up at the top right of the screen. The search bar allows you to look for any subject that you are interested in. I typed in "Sign Language" and a lesson plan came up. The sky is the limit. The categories tab is awesome. You can browse through so many subjects and get ideas for what is best for your child, or class.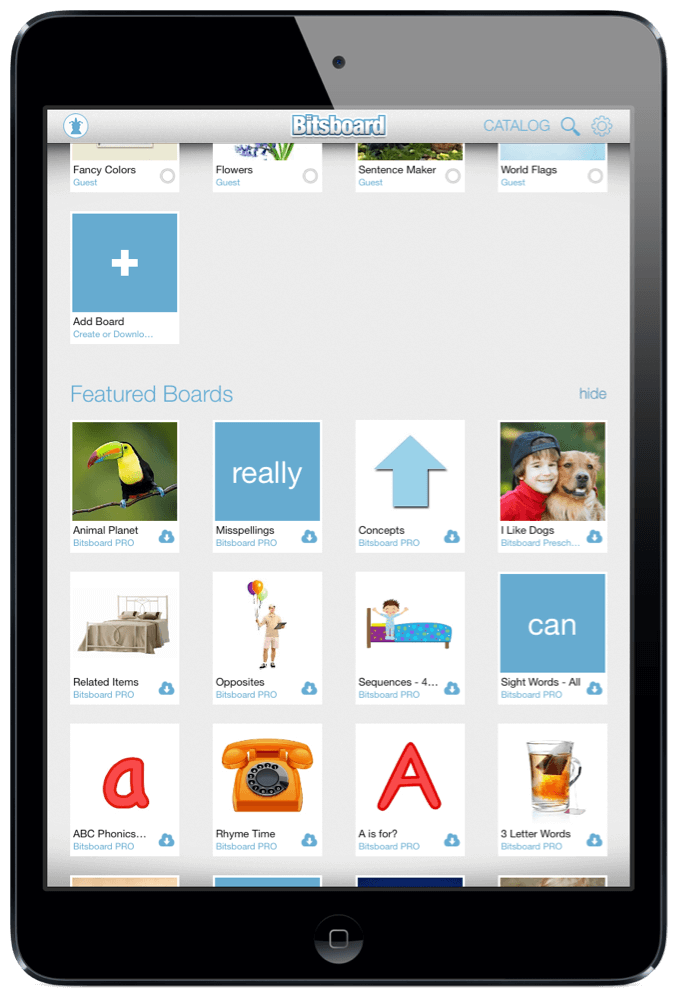 Once you have found some great lessons to start with, it's time to check out the mini games. When getting started, I found Bitsboard to be a little confusing. I was intimidated by so much content. I would love to see an easy and simplified "How It Works" guide in the app settings. I love when they offer simple one page tips in the app where you don't have to look far to find ideas. I should mention, there are a number of detailed tutorials with everything you need to know on Bitsboard.com. They were helpful but I did have to go looking for them.
The mini games are fantastic! Some of the games offered include a pop quiz, matching, bingo, word search, memory, spelling bee, unscramble, sequences, crosswords, odd one out, and many more. I counted 25 games available. They were short, easy to follow, and have audio playback. It is a life changing experience for parents or teachers who have struggled to work with their kids at their pace and in a fun way. This app will grow with your child from 2-100.
After a game is played, you will get a score card that keeps track of your percentage and overall progress. All of the progress is tracked!
Settings and Accessibility
What I love about this app is the effort they have gone to, in making sure everyone can use it; including those with special needs. There are so many accessible settings. It is also perfect for those that struggle with Autism because they are typically visual learners. They do better with pictures, signs, and signals. They also do better typically with games on the iPad.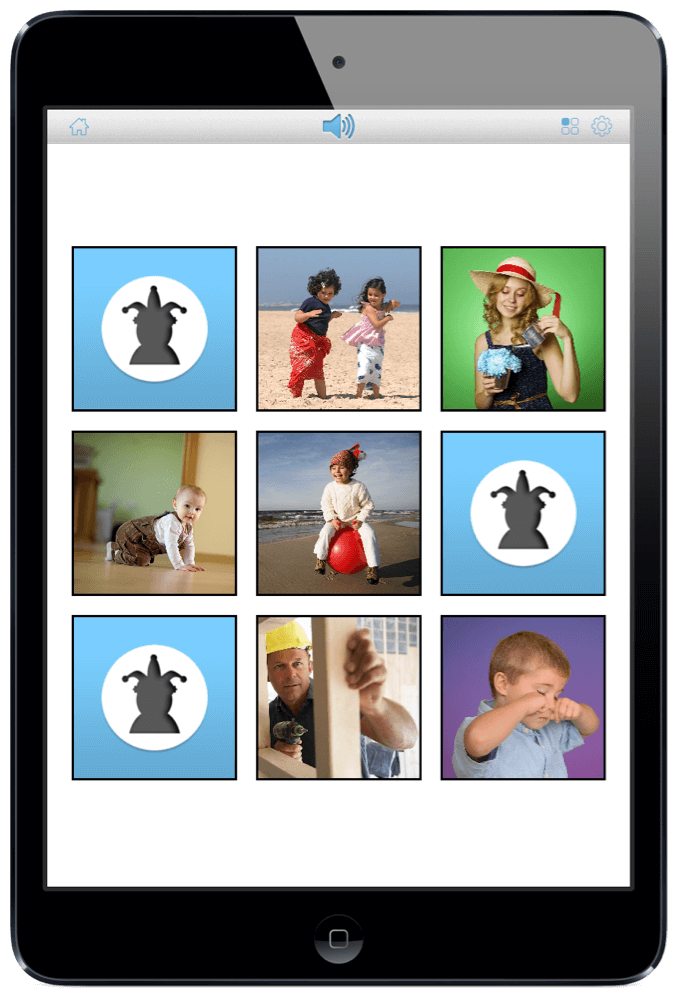 In the settings of Bitsboard PRO, you can customize just about anything. I am going to go over some of the more noteworthy options for special needs kiddos.
Audio. Play audio for each new card or take it out. Record your own sound for the cards and boards you create. Choose your own success sounds. You can also offer audio hints or hide them.
Card Progression. You can choose to get a new card by touching, swiping, progressing manually, or progressing automatically. This is huge for kids that struggle with fine motor skills, or attention. It will keep the game moving.
Contrast. A really neat feature is the ability to create a higher contrast on the words. This helps those with visual disabilities, some sensory disorders, and also those with ADD/ADHD. Just as brighter colors get your attention, higher contrast can also help grab readers that typically struggle with focus.
Session Length. This is huge. All kids work well at different levels and for different amounts of time. You can choose the session length for the mini games so they don't lose focus or attention.
Passcode and ChildLock. Yes it's available and its great. This is a safe app for kids if you set up the passcode and ChildLock in the settings menu. There are no in-app advertisements even if you don't but they will be able to get into the settings menu without it and possibly into ITunes through the settings as well.
Distractions. You can limit distractions in the app by hiding the featured classes and featured boards. You can set up a ChildLock. You can choose sticker rewards instead of a scorecard at the end of each game for a larger incentive. You can also choose success sounds and words that will work best for the child. Last, you can pick which games and appropriate content to make available. You don't have to allow all of the games.
Each game has its own settings in the menu as well. You can choose between flash cards, words and images, words only prompting with words, and more. The settings are super comprehensive.
Settings and Accessibility
Creating your own lessons and classes is easy to do. You will start that process by going to the settings menu and clicking on "Classes" or "Boards". You can invite users to classes and as you change the content, it will update automatically. It is the best way to teach a skill to a group. The boards that you create can be shared as well. When you change the boards however, they do not update automatically like the classes.
Ideas for Boards and Classes with Special Needs: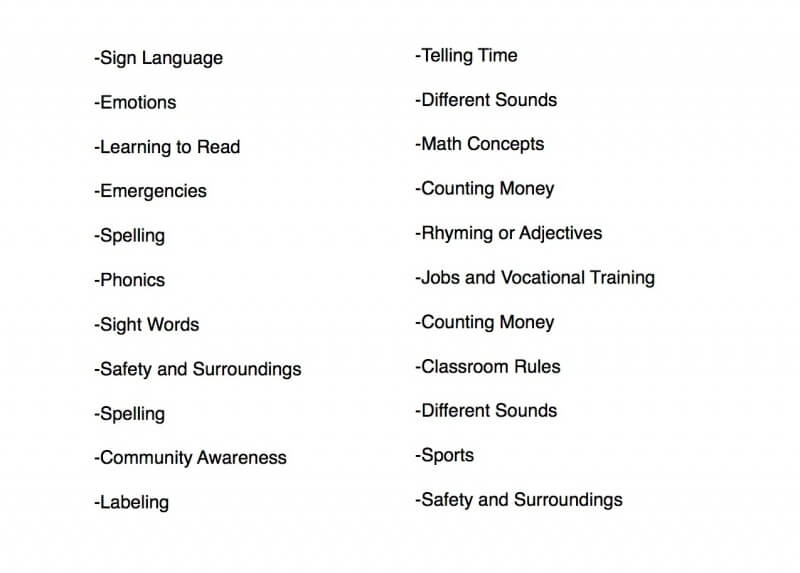 Bitsboard PRO Overview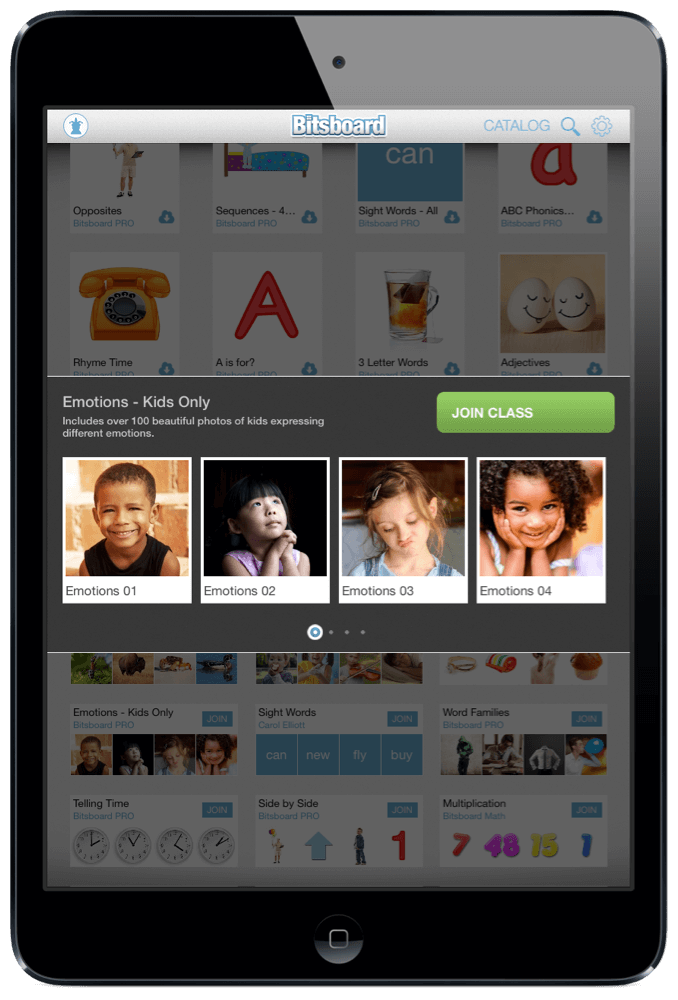 Overall, this app is awesome! It will help all students but especially those with Autism, ADHD, learning disabilities, speech delays, and more. It is for all ages too! The setting options and lesson plans feel endless! If you don't find a board in the categories or through the search bar, you can create it yourself. I would love to see a simple one page user guide in the settings or within the app to get started with and not feel as overwhelmed.
Teachers will love this app, especially if their classes and students use iPads regularly. It is easy to set up and perfect to customize for each student. You can create lessons and downloads study sets to use.
With Bitsboard PRO you get a lot more content and the ability to share that content with others. You get to add multiple users and it includes a web image search which is cool. There are bulk discounts for teachers and schools as well. It is a subscription which costs $.99 a month or $4.99 a year. I don't typically love subscription apps but this one is very affordable. It will auto renew on Itunes so you should be careful of that.
To learn more, check out the Bitsboard website. study almost anything and have fun doing it. 25+ mini games to help study and learn faster. Perfect for special needs students.