My Incredible Body App Review
Win this app February 21th, 2016!
We offer free copies of apps we review on Facebook, Enter the giveaway here.
My Incredible Body App Review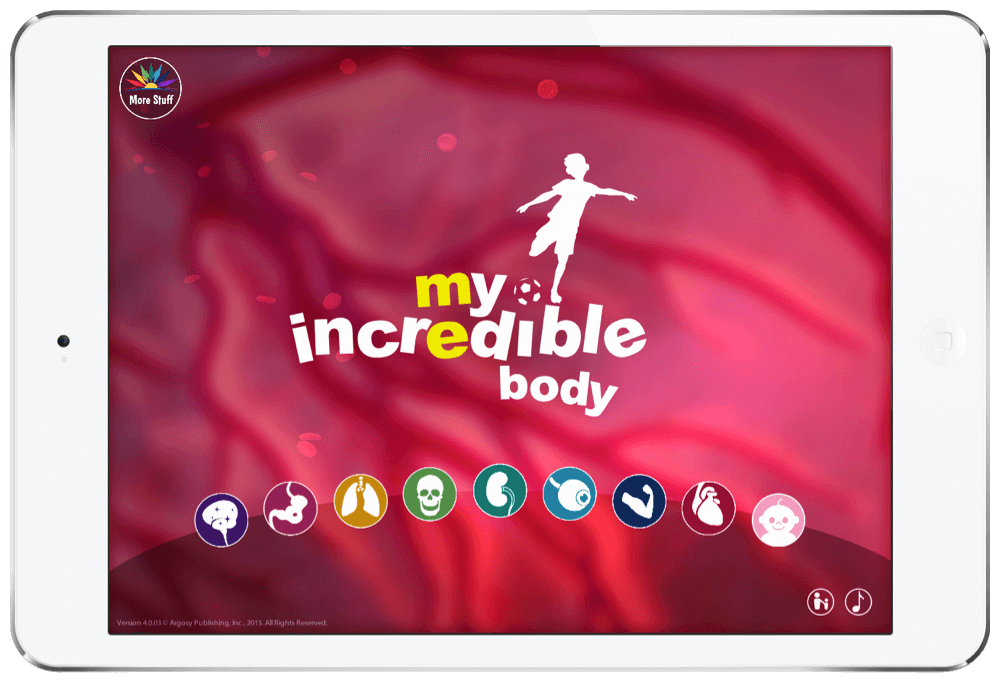 Take a ride into the human body. Travel through the bloodstream. Zoom and explore the human eye. Watch video clips about the muscular system. These are just a few of the explorations you will find with the Incredible Body app. It is a human body guide with 3D models that will be fun for both adults and children. It was built for children between 9 and 12 years of age but adults would love this as well. The 3D images are stunning.
This app was created by Visible Body. They were founded in 1996 and have created several human anatomy applications. Medical students, professors, and doctors are some of the many that have used these apps to engage in learning.
I was very impressed with the accuracy and beautiful visuals. Children with Autism are predominantly visual learners. This is the best way for them to learn more about human anatomy and various body functions. This app is also great for teaching and explaining the reproductive systems to children. Preteens that are entering puberty will definitely benefit from this. Parents will be happy as well to have a guide that can navigate that conversation. The reproductive system is an add-on purchase for $.99.
I am excited to dive into the human body app and discuss it further. Let's get started!
Features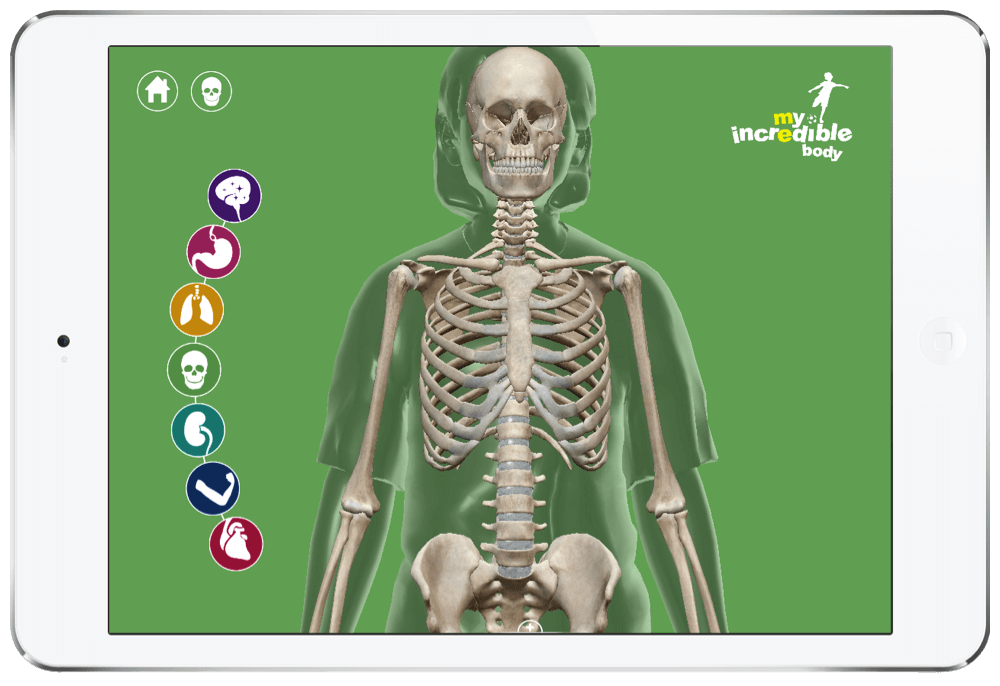 When you open the app, you will be able to choose between different parts of the body to explore. The load times are a little long. If your child struggles with attention, this might be a challenge for them but the visuals will easily keep their attention once it gets going. You can pinch, zoom, and turn the body parts to explore and better understand how it works. When you click on different parts of the body, you will hear a lot of audio playback about what the body part does. There are also many video clips to check out. The different systems you can explore include:
Brain & Nerves
Travel through the mind and understand nerve signals, cranial nerves, the cerebrum, and cerebellum.
Lungs & Air
Learn about the importance of the naval cavity. Understand how your trachea works and gain interesting facts about your lungs.
Muscles
Marvel at the many muscles it takes to open and close your hand or move your eye. See the muscles in 3D and watch the short video clip on how they work together.
Circulation
Fly through the heart and travel through your veins. Understand the long journey your blood takes through your body.
Senses
The video clips in this system are really helpful. You will also explore the role ear wax plays and how remarkable sight actually is.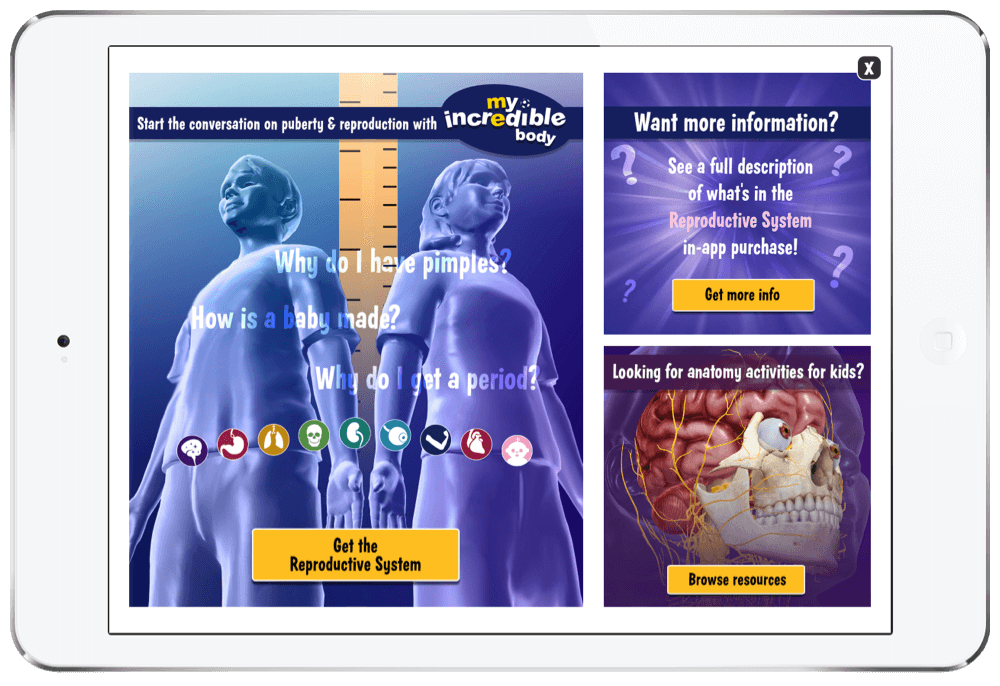 Kidneys & Urine
The bean like structures called Kidneys help filter the water and wastes in your body. Take the rocket ship through these organs to watch them work. Better understand ways to keep your body healthy and working right.
Skeleton
Understand how the bones fit together, how many bones you have in your body, and how they protect your organs.
Digestion
Understand the size of your stomach, how the small and large intestines work, and the journey your food takes when it goes down your esophagus into your stomach.
Reproductive System
For only $.99, you can add the reproductive system to your app. This can be helpful for children going through puberty or asking questions about where babies come from. I am sure the facts and visuals are just as incredible.
My Incredible Body Overview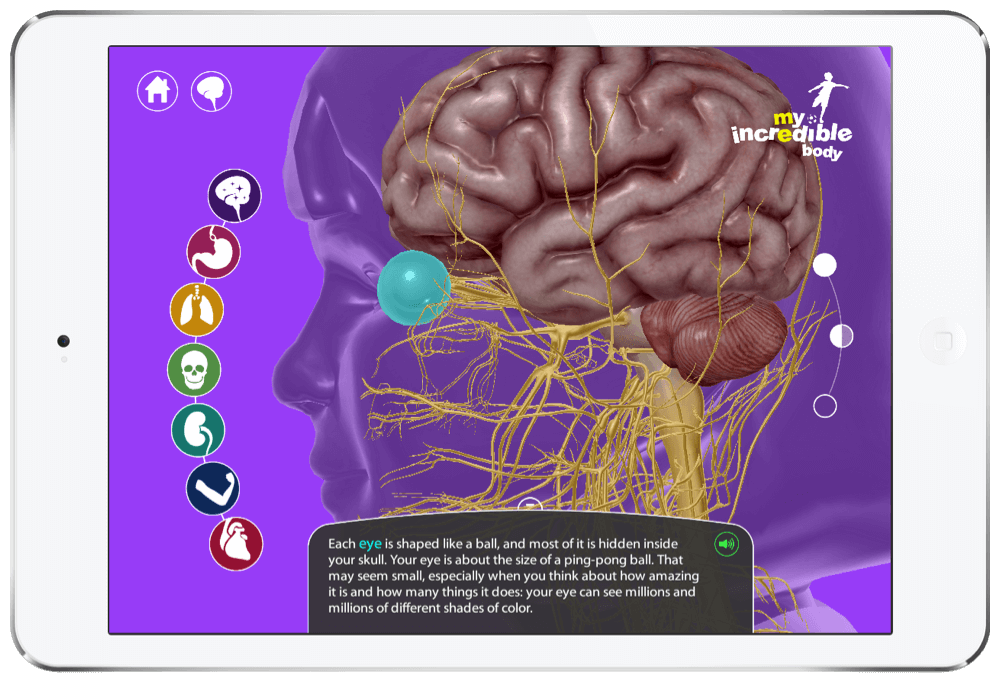 This app was so cool and intriguing. The visuals were grabbing. Many kids with sensory disorders will enjoy the fluid moving background and the amazing visuals of the body. You can add the reproductive system for $.99 within the app. There are parent controls and no in-app advertisements. When you access the parent controls, you will be able to learn more about the reproductive system addition.
This app is truly for everyone. I spent a lot of time listening to the fun facts and zooming through the body. It was fascinating. Children, adults, medical students, professors, and students will all enjoy it. It would be really interesting to discuss the senses further in the sensory system. I would love to be able to experience the feelings and sensations from those that have sensory disorders or understand different medical disorders within this app as well. At the time of writing this review, this app retailed for $2.99 in the app store.
To learn more, check out the Visible Body They create applications about human anatomy.